Saving Little Lives
Saving Little Lives
A solution to save the smallest lives

Every year, 20 million babies are born prematurely or with low birthweight. One million of these newborns die.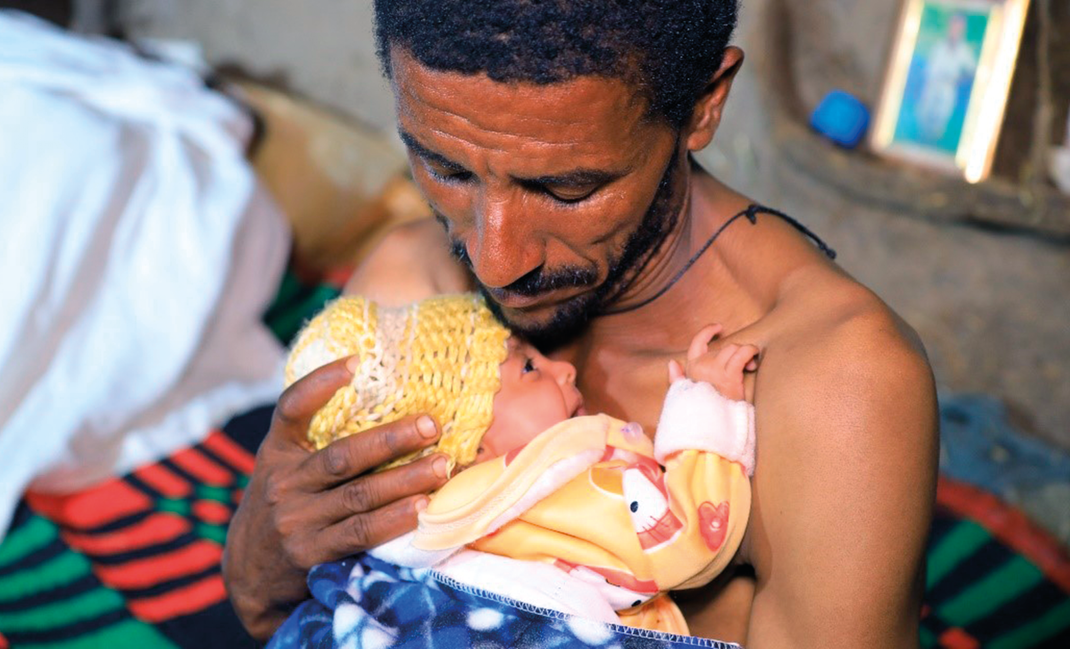 Saving Little Lives was developed to save the lives of small and sick newborns.
The program is lead by the Ethiopian Ministry of Health, and has been integrated into their healthcare plans. The Saving Little Lives Program includes a bundle of neonatal interventions that address the primary causes of neonatal mortality.
A key intervention in the Saving Little Lives program is skin-to-skin Kangaroo Mother Care (KMC). In an earlier study, the project team was able to increase KMC uptake from 5% to 80%. SLL additionally includes a package for labor and delivery care, and a NICU package which focuses on sepsis, respiratory distress, thermal care, and feeding.
The program also integrates simulation-based training, on-site mentorship, and ongoing quality improvement.
25K
Lives saved in Ethiopia every year
35%
Reduction in neonatal mortality
200K
Global potential - lives saved every year
The Saving Little Lives program employs five strategies:
1) Continuously collect data to inform the implementation, monitoring, and evaluation
2) Develop and integrate plans into the Ministry of Health and Regional Health Bureau annual plans
3) Develop nationally approved Minimum Care Package (MCP) for Labour and Delivery, neonatal intensive care unit (NICU), KMC quality improvement
4) Implement the MCP through continuous clinical mentorship, on-site trainings, and implementation learning meetings
5) Procure, distribute, and use select clinical care and training equipment and technologies
Scaling up Saving Little Lives
Due to the potential for impact, the Saving Little Lives program received a 4.5M USD Innovation-to-Scale grant from the World Bank's Global Financing Facility. The Ethiopian Ministry of Health and the regional health bureau contributed matching funds to support the project.
Saving Little Lives is being scaled up to 290 hospitals in 6 regions covering 1.2 million births, every year. If implemented well, it is estimated that Saving Little Lives can help save 25,000 small babies in Ethiopia during the 3-year program.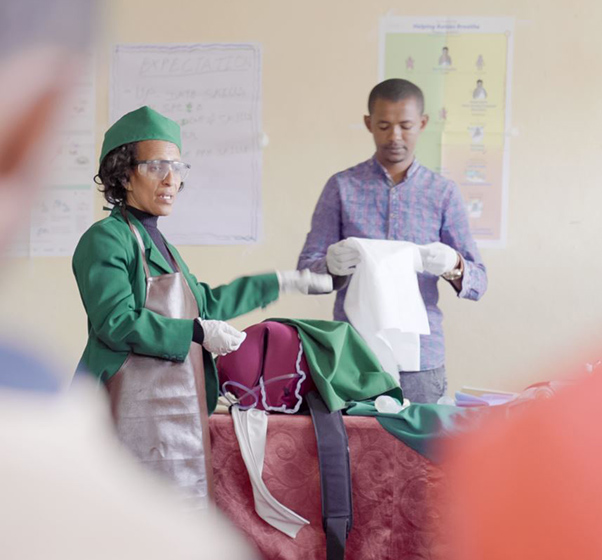 Innovation to scale
From donorship to ownership
The best way to sustain impact over time is for programs to move from a donor-funding model to being owned and run by governments.
Saving Little Lives is an example of Innovation- to-Scale – expanding the presence and use of innovations to maximize the impact over time. Not only does it demonstrate an impact on saving lives, but also a strong investment case and opportunity for future development in the other GFF countries.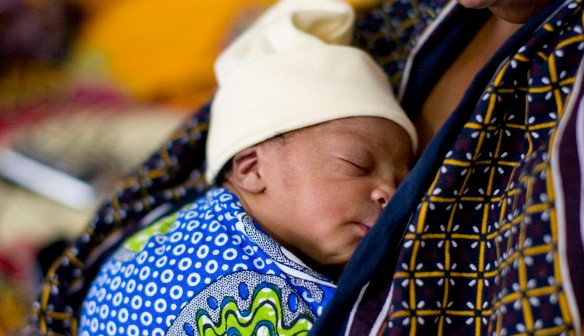 Immediate Kangaroo Mother Care
Reduce infant mortality by 40%.
In 2021, a groundbreaking global study showed that if Kangaroo Mother Care is begun immediately after birth rather than waiting until a newborn is stabilized, it could help save 150,000 more lives every year.
As a result, recent WHO guidelines have been revised to include skin-to-skin care immediately after birth.
Saving Little Lives is led by the Ministry of Health and it's one of our highest priority programs. We believe it will improve the care of small babies across the health system and contribute to our effort to sustain and scale its impact."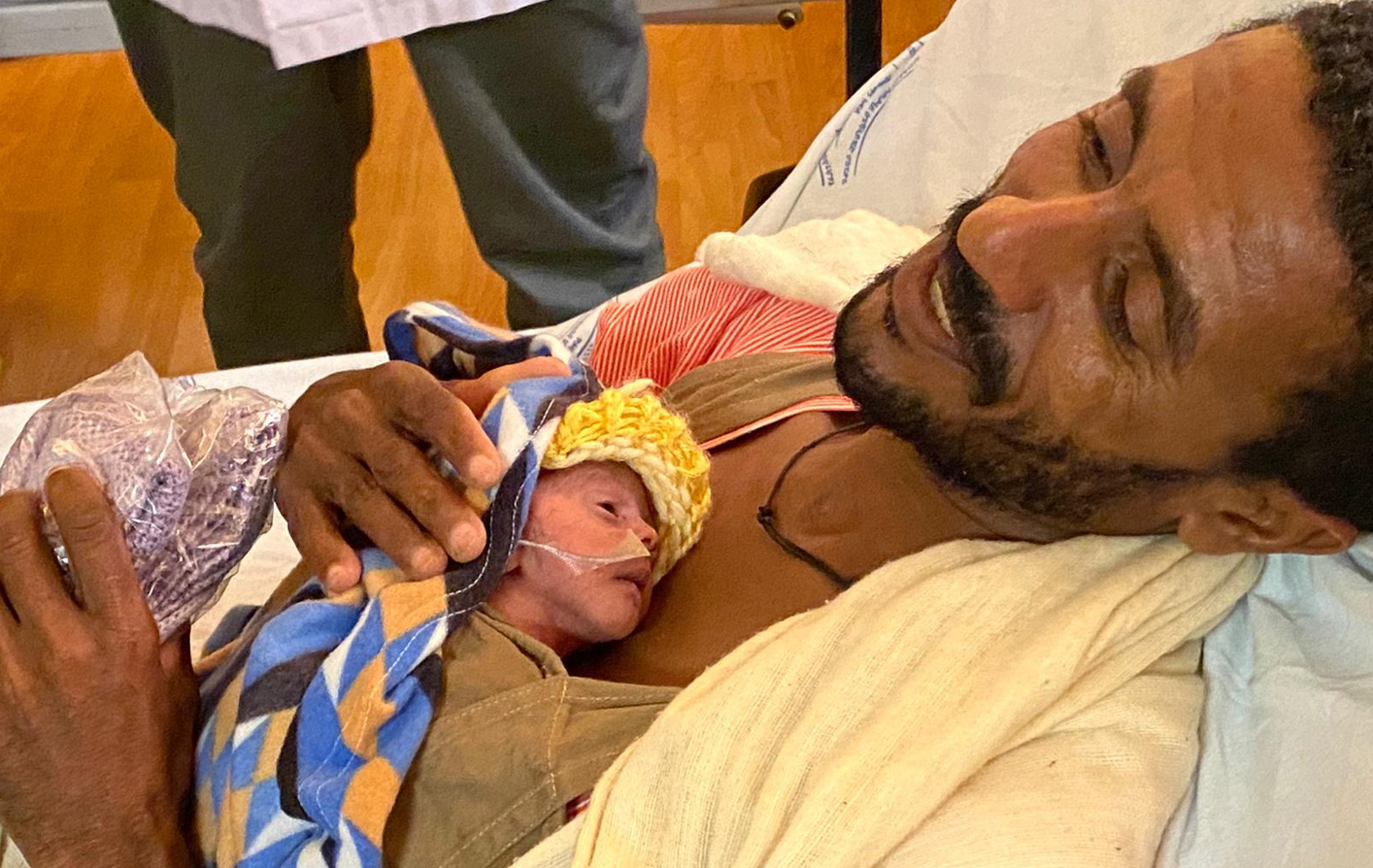 Save story
Baby Meskerem
Baby Meskerem weighed only 1100 grams when she was born. Her father,Abebe didn't know if his baby would survive. His wife, Mulunesh, had eight previous pregnancies, but only three babies survived.
While Mulumesh recovered from a cesarian section, healthcare workers taught Abebe how to keep the baby warm and fed skin-to-skin. He did this for at least six hours every day and throughout the nights. It worked. Today, Meskerem is healthy and thriving.
The research
The Laerdal Foundation has supported four Ethiopian PhDs to document the program's impact.
Principal Investigator, Dr. Abiy Seifu.