Zanzibar Ministry of Health Launches new Nurse-Midwifery Simulation Lab
May, 2023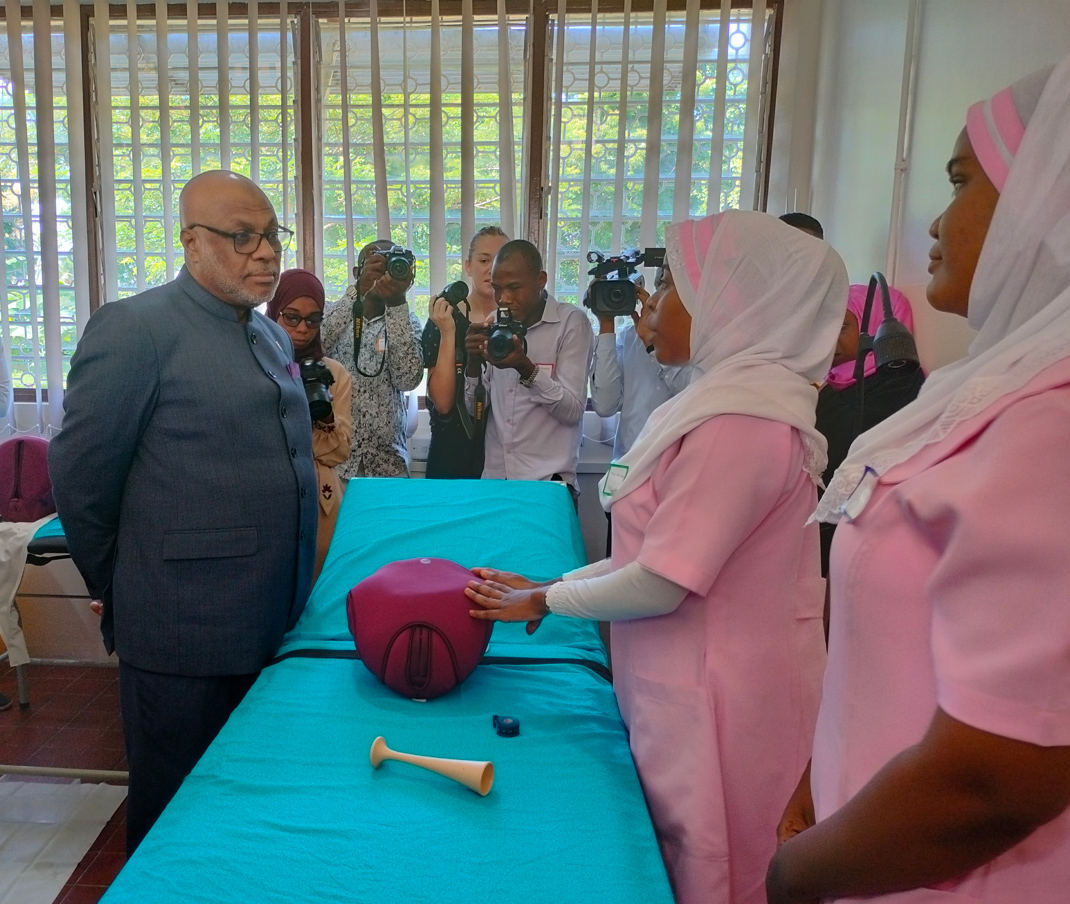 More than 800,000 women and girls in Zanzibar lack access to high-quality health care resources that help them promote their health and prevent disease. Maternal and under-5 mortality rates continue to be high at 287 deaths per 100,000 live births and 56 deaths per 1000 live births, respectively. Undertrained and under-resourced clinicians are a contributor to this.
The State University of Zanzibar School of Nursing (SUZA-SON), WAJAMAMA, Ariadne Labs, Laerdal Global Health (LGH), and Georgetown University School of Nursing are collaborating to help equip nurse-midwives in Zanzibar with necessary decision-making and hands-on skills, as well as knowledge to provide safe, respectful, and dignified care for all.
This week, the partners were pleased to officially launch an upgraded simulation lab, which has been equipped with new manikins and equipment and where faculty and students have been trained on simulation pedagogy. Attendees at this launch included important stakeholders for pre-service education in Zanzibar and Tanzania, including representation from the Ministry of Health Zanzibar, Ministry of Education, Jhpiego, D-Tree, UNFPA, Health Improvement Project Zanzibar (HIPZ), UNICEF, Ministry of Health Training Department, and the Tanzania Midwives Association (TAMA) among others.
Moving forward, the partners are exploring ways to keep building on this investment through areas like integrating simulation into the nurse-midwifery curriculum, preceptorship development, mentorship, and strengthening clinical skills. Over time, the partners aim to collaborate so that all providers in Zanzibar can offer high-quality health care to every patient, every time.