Collaboration in action: WHO Academy visits Laerdal
Finding great potential for impact in partnership with WHO Academy.
Stavanger, September 2022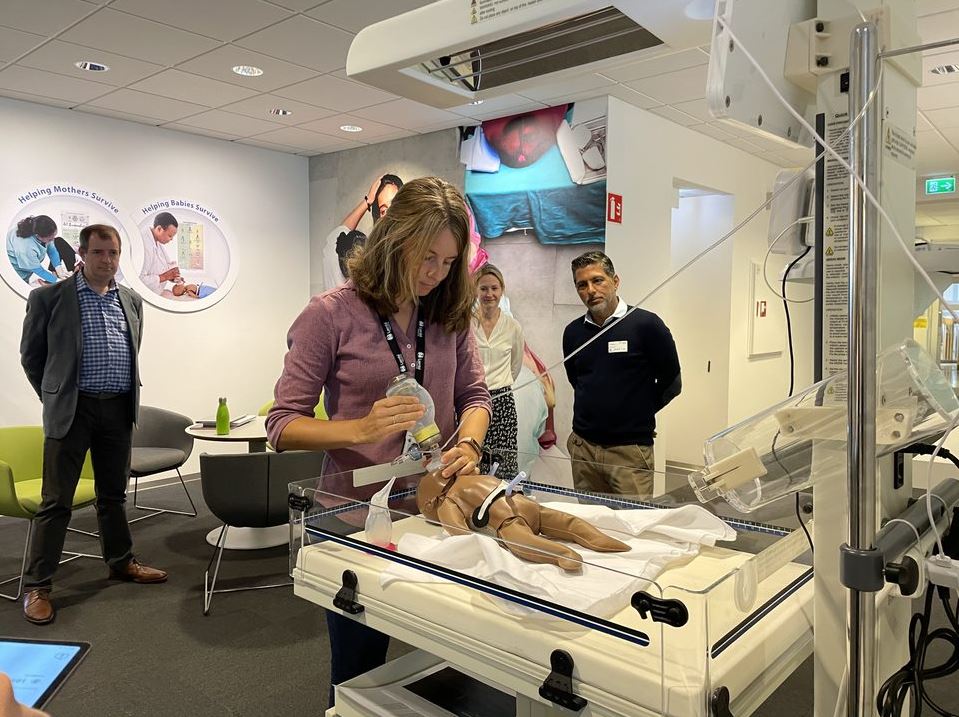 We recently hosted a delegation from the World Health Organization (WHO) and the WHO Academy at our headquarters to learn more about the work we can do together to further strengthen the relationship. The time together was focused on learning about the WHO Academy's strategy, showcasing our solutions in healthcare training and education, and planning our future work together.
The WHO Academy was created in 2021 as a separate unit under the WHO to empower the global health workforce with the latest innovations in learning. The Academy has the potential to usher in a new era of health education, equipping healthcare providers with novel learning modalities, training tools, and creative solutions for knowledge and competency development.
WHO and Laerdal have a longstanding history of collaboration, especially on topics related to maternal and newborn health. With the establishment of the WHO Academy, our collaboration has expanded with activities related to course design and simulation. We are currently supporting the WHO Academy by designing blended learning courses in Basic Emergency Care, Family Planning Counseling, and courses that form part of the Midwifery Toolkit. This work is conducted by the Learning Materials team.
During the visit, the delegation met with the senior leadership and the teams from Global Health, Learning Materials and Services as well as the SAFER Simulation Centre. It became evident that there are meaningful synergies in our organizations' ambitions. ​​​​​​​
We believe that a partnership focused on the WHO Academy's ambitions and reach together with our experience and competencies will have great potential for impact.
Look out for more news about the work we will do together – we're just getting started!