State Health Minister inaugurates new simulation lab in India, building critical care skills of healthcare personnel.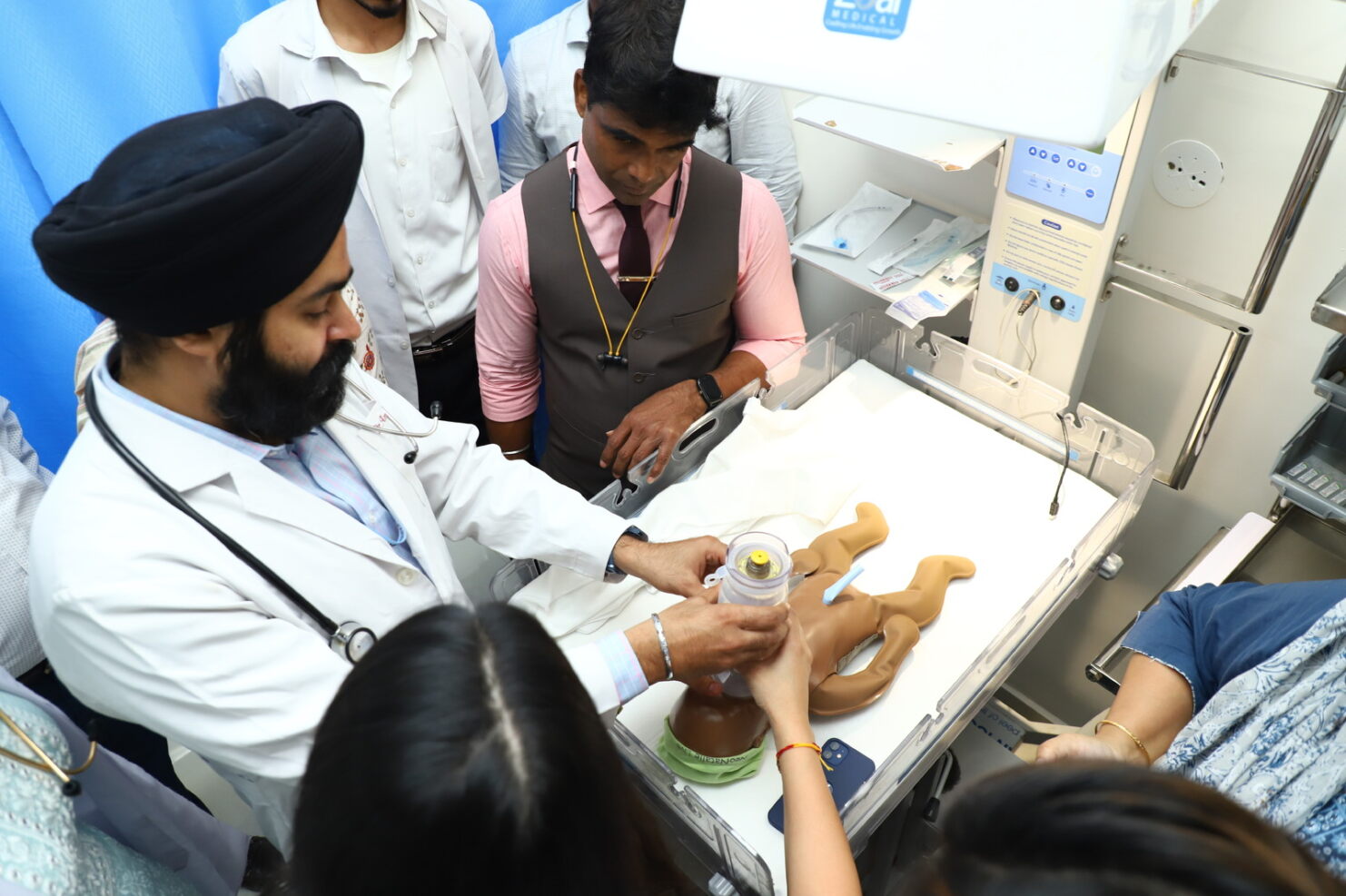 The second of five planned simulation labs was recently launched in the state of Punjab, India as part of Jhpiego's RISE project.
In times of crisis such as local epidemics or pandemics, healthcare workers need to be prepared to handle critical emergencies. The Covid-19 pandemic highlighted the need to increase the capacity of healthcare personnel to provide critical care and undertake emergency management. To address the challenge, Jhpiego implemented the project, Reaching Impact Saturation and Epidemic Control (RISE) in 20 countries funded by USAID, including in India.
Simulation–based education has been demonstrated to be a valuable training methodology for both pre-service and in-service healthcare providers. Therefore, this method has been incorporated as part of the RISE project in India, to help build capacity of healthcare providers in critical care skills.
Together with Jhpiego, Laerdal Global Health will establish tech-enabled simulation labs in five states across India. The first of these was inaugurated in May 2023 at Gauhati Medical College and Hospital by Honorable Health Minister of the State of Assam. The second was inaugurated in September in Faridkot, Punjab by Hon'ble Health Minister of Punjab, Dr. Balbir Singh.[HS1] Three additional labs will launch in Hyderabad, Himachal Pradesh and Goa by end of 2023 with capacity training and support continuing into 2024.
This is the first high fidelity simulation lab for critical care in North India in a Government institution. In our times, we learnt everything by practising directly on patients. With the help of this simulation lab, students can learn everything on manikins before touching the patients. It gives a safe learning environment to the students and allows them to make mistakes so that patient safety is ensured throughout the learning. The entire team at USAID, GGSMCH, Jhpiego and Laerdal has done a great job.
These regional simulation labs will serve as hubs for healthcare providers from neighboring states. These states, in turn, will be able to serve regional pre-service and in-service healthcare providers estimated between 500-800 every year in each lab, reaching up to 4,000 critical care providers. Healthcare providers from the other departments outside of critical care will also be trained to help prepare for emergencies.
It is estimated that these 4,000 trained healthcare providers will manage millions of patients each year and use the acquired skills to save lives in these emergencies, resulting in significant potential impact.
You can learn more about Jhpiego's global RISE project here.