Laerdal highlights from the 33rd ICM Triennial Congress in Bali, Indonesia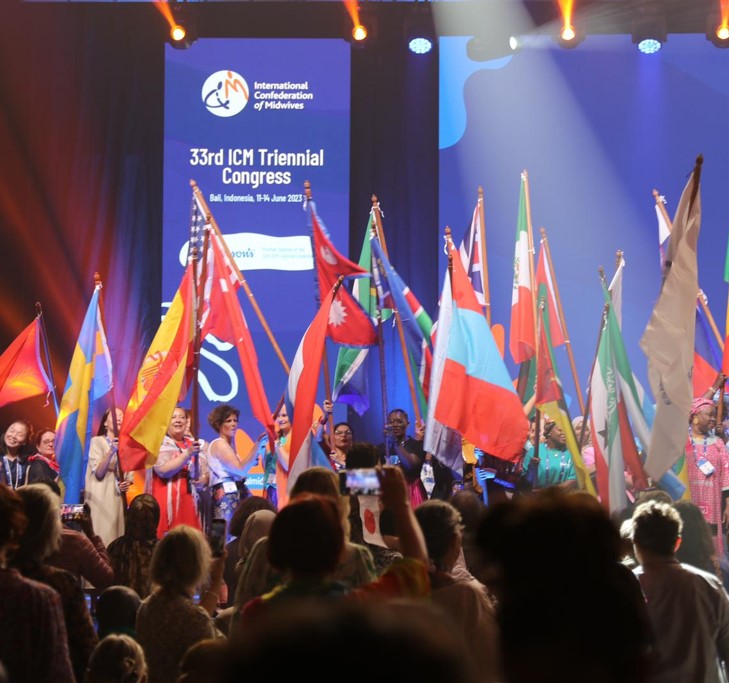 Together again
After a 6-year pause due to Covid-19, more than 2400 midwives and maternal and newborn health leaders from around the world gathered at the recent International Confederation of Midwives Congress in Bali, Indonesia. The theme of the congress was "Together Again – From Evidence to Reality."
Here's a brief recap of our presence together with our partners.
Helping put the global standards of midwifery into practice
As supported by a 2021 Lancet study, midwives play a vital role in reducing maternal and newborn mortality, especially in low and middle-income countries where 95% of maternal and newborn deaths occur. It is estimated that at least 900,000 more midwives are needed by 2035. If trained to the global ICM standards, it is estimated that 4.3 million more mothers and newborns could survive.

To help meet this gap, we have co-developed a new training solution with ICM that was launched at the ICM 2023 Congress, the ICM Midwifery Competencies Tool. This is a digital practice tool to help midwifery educators prepare students for clinical practice. It consists of 50 peer-to-peer practice sessions covering the full spectrum of ICM competencies, helping students get the critical knowledge, skills, and professional behaviors required when entering midwifery practice. The solution is being released in selected markets.
"It's a very good platform to practice as students, and it guides you on the procedure you're doing and the steps to be taken as you conduct that procedure."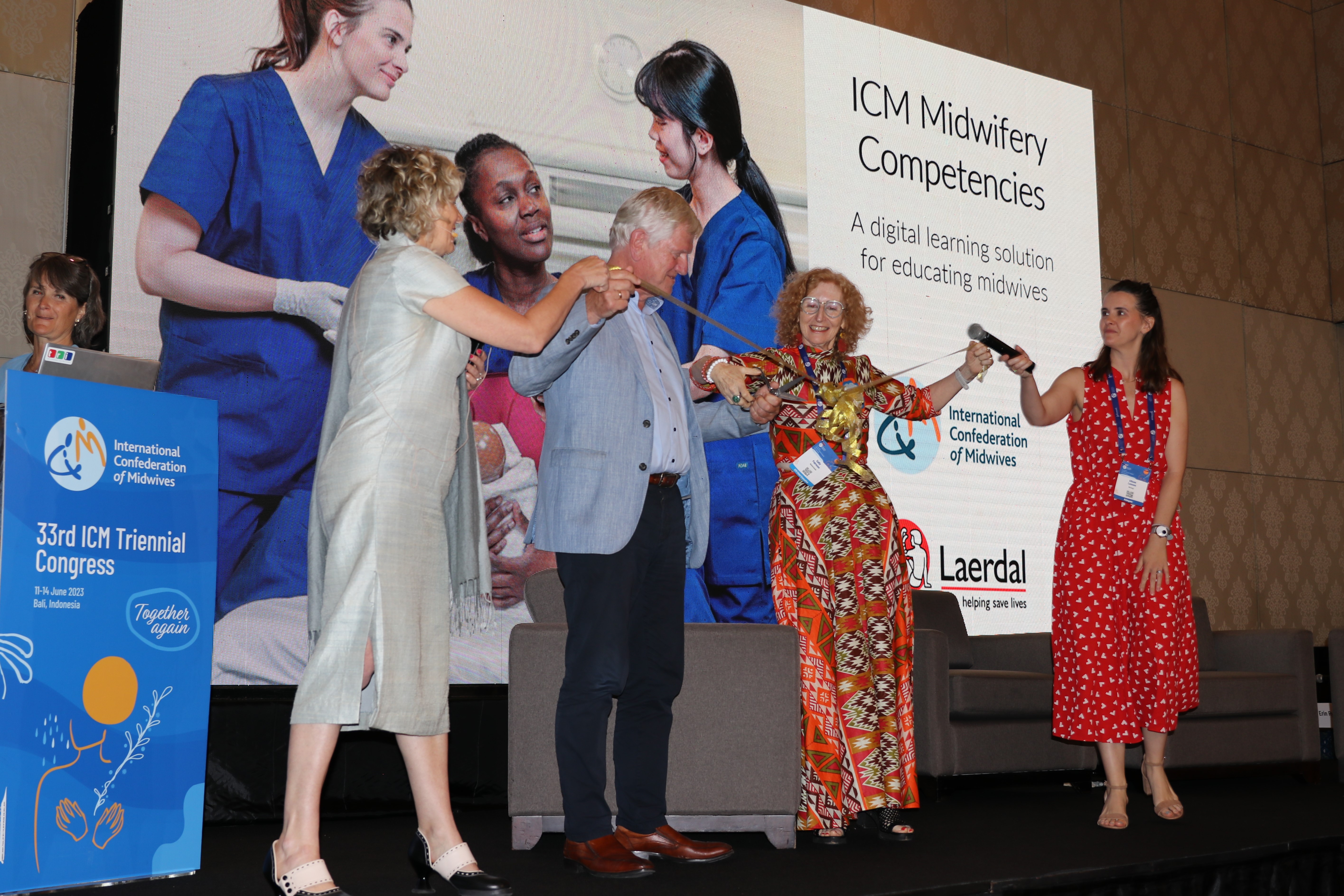 Launch of ICM Competencies Tool
Partner Panel: Midwives for Impact
In a session moderated by outgoing ICM President Franka Cadée, several programs showcased competent midwives saving lives. They demonstrated the impact of global partnerships in reducing maternal and newborn deaths and morbidity.

The presentations included:
50 000 Happy Birthday programs by Ethiopian Midwives Association
The Safer Births Bundle of Care from Tanzania
Midwives in humanitarian settings by UNFPA Bangladesh
SimBegin to strengthen midwifery faculty in Rwanda by UNFPA Rwanda
The Essential Newborn Care and Safe Delivery App study in Ethiopia by Maternity Foundation
Development of Nepal Midwifery Education by the National Academy for Medical Sciences (NAMS)
The presentations were followed by discussions led by panelists, including Tore Lærdal and high-level representatives from UNFPA, WHO, ICM, Maternity Foundation, and the Midwifery Society of Nepal.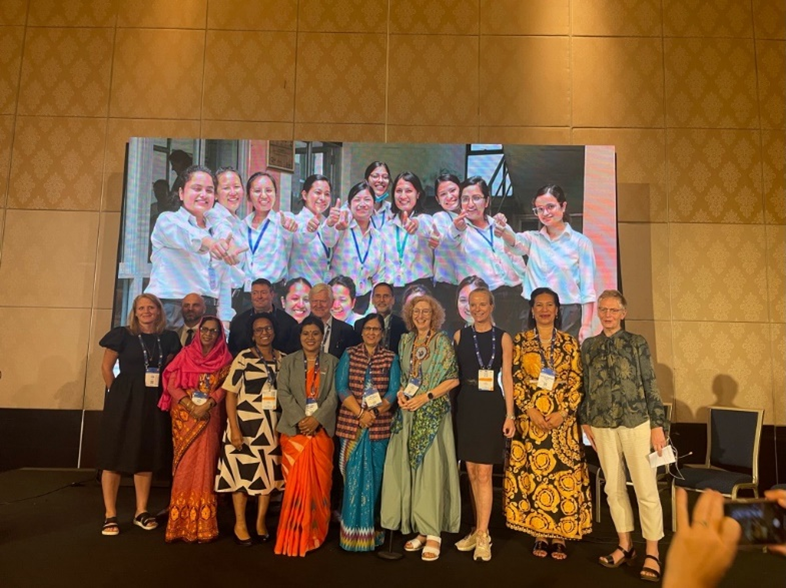 Partner panel
"We need to educate more midwives, but we also need to set them up to succeed, educate them, and bring them into an enabling environment."
Launching 2nd Edition WHO Essential Newborn Care Course
The 2nd Edition WHO Essential Newborn Care Course (ENCC), developed by the World Health Organization (WHO), the American Academy of Pediatrics (AAP), and Laerdal Global Health, was showcased to highlight how to build competencies of healthcare providers to save newborn lives.
The WHO ENC course incorporates all AAP's Helping Babies Survive course content, updated to align with current WHO recommendations and guidelines, the latest educational methodologies, and additional content such as skin-to-skin Kangaroo Mother Care.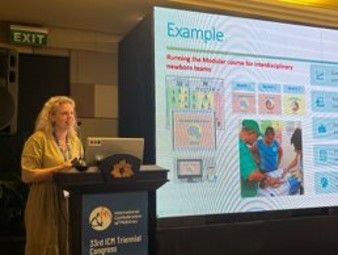 Evidence-based solutions on display
Two Laerdal Global Health team members presented research done in collaboration with partners in Nepal on strengthening Midwifery pre-service education and in-service training: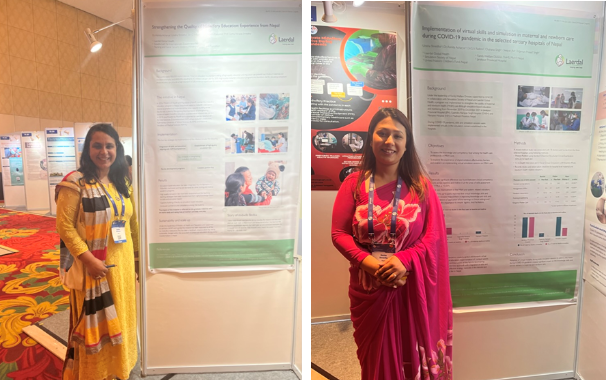 Midwifery Education symposium
Following the congress, Laerdal, ICM, WHO, and UNFPA hosted a midwifery education symposium for 80 participants within the education sector from all over the world. All partners led workshops and showcased hands-on solutions to educators and decision-makers. The Laerdal hands-on practical session focused on the need for simulation-based training to be integrated into midwifery education curricula. The sessions by the other partners aligned with the Laerdal session, offering participants a complete and comprehensive overview and hands-on experience of different midwifery education solutions currently available.
Growing momentum for midwives
We are proud to advocate for well-educated and competent midwifery and midwives. We believe in the impact and importance of midwives integrated into the health care system to serve women during their reproductive years. Following this congress, we look forward to deepening our partnerships and programming. With well-trained and equipped midwives in the room, the day of birth will be what it is meant to be — a happy birthday.