GIZ funded develoPPP programme supports simulation project in Nepal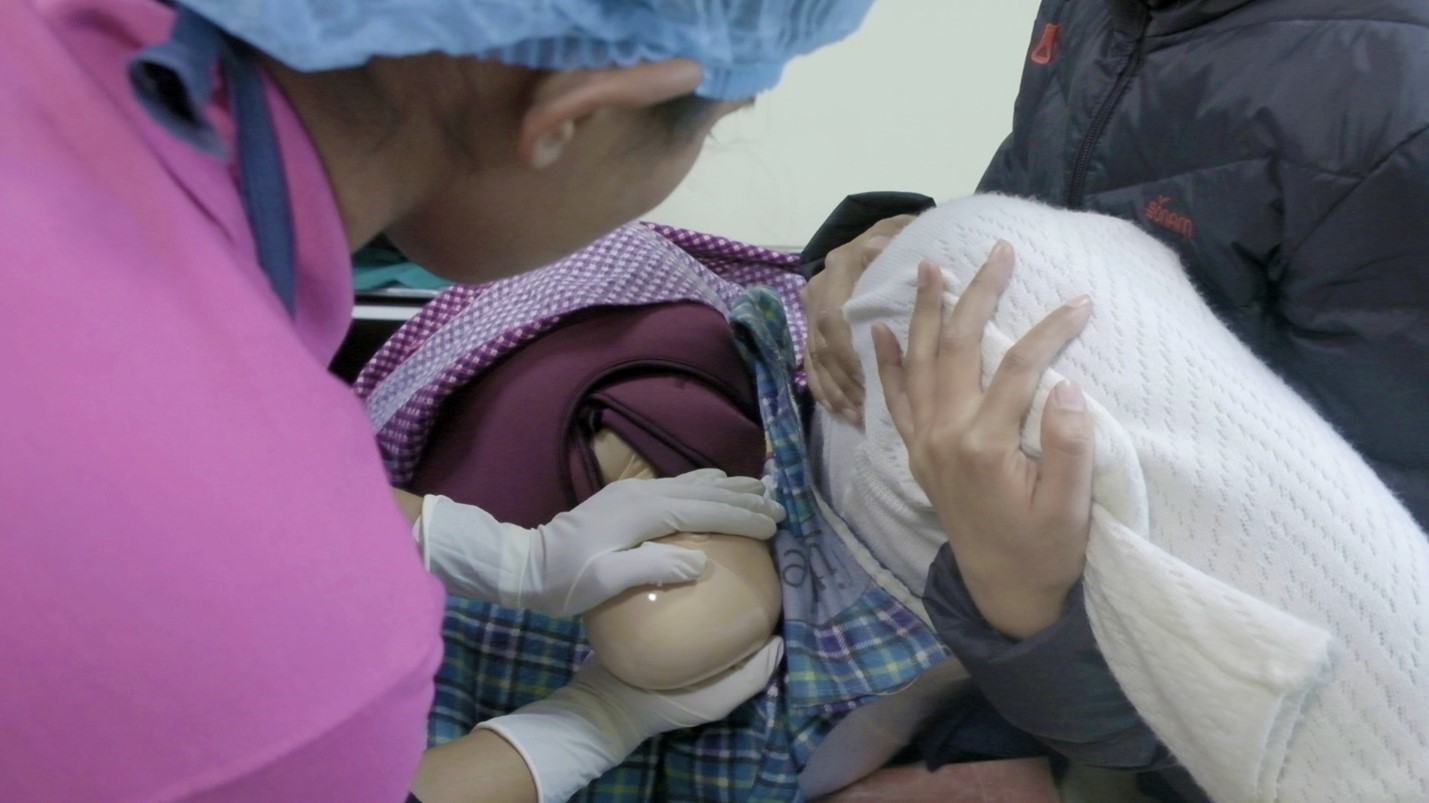 The Nepalese Government has set an ambitious target for SDG 3. By 2030, they aim to reduce neonatal mortality from the current 21 to less than 12 per 1,000 live births, stillbirth rate from 18 to below 12.5 deaths per 1,000 live births, and to reduce maternal mortality from 151 to less than 70 per 100,000 live births target (Nepal Safe Motherhood and Newborn Health Road Map 2030).
But how? For Deutsche Gesellschaft für Internationale Zusammenarbeit (GIZ) GmbH, one mechanism is engaging local private sector actors to be part of the solution. Our team in Nepal received a GIZ develoPPP programme grant in 2018 to apply simulation-based learning as a tool to increase the capacity and confidence of the care providers working with mothers and newborns.
By the time the project funded ended in 2021, simulation-based learning had turned into the standard at several universities in Nepal.
Simulation-based learning is an integral component at NAMS, KUSMS, many training centres for skilled birth attendants, and multiple other educational institutions in Nepal
Over 85 percent of prospective birth attendants learn on patient simulators
Four other universities and educational institutions have requested the training programme in simulation-based education
Using patient simulators and simulation-based teaching methods has improved the training of midwives and the quality of maternal and newborn care significantly. This project was an important catalyst to further collaborations to strengthen high-quality, simulation-based education in Nepal.
Read more about this project and the develoPPP program on GIZ's website