Upright Newborn Bag-Mask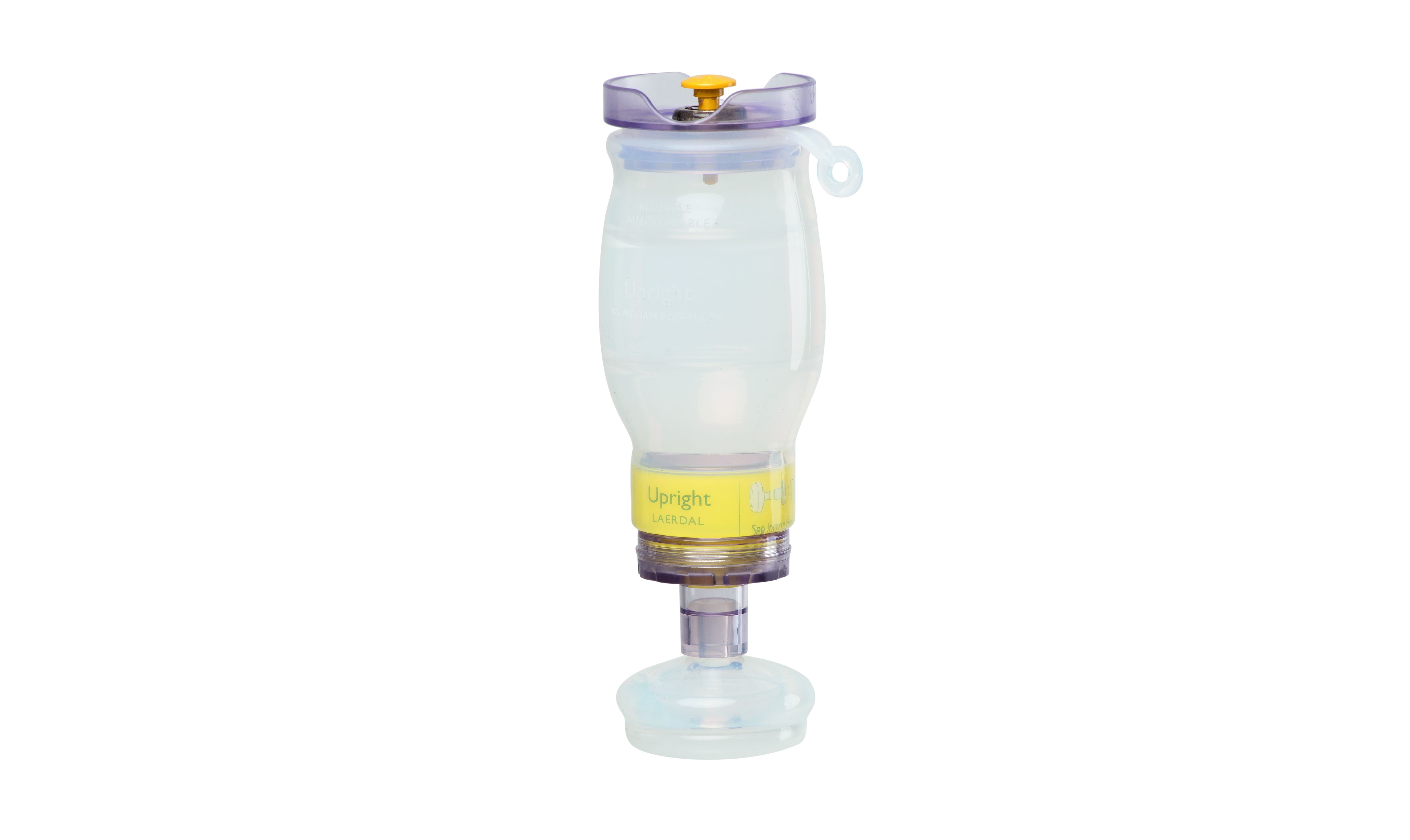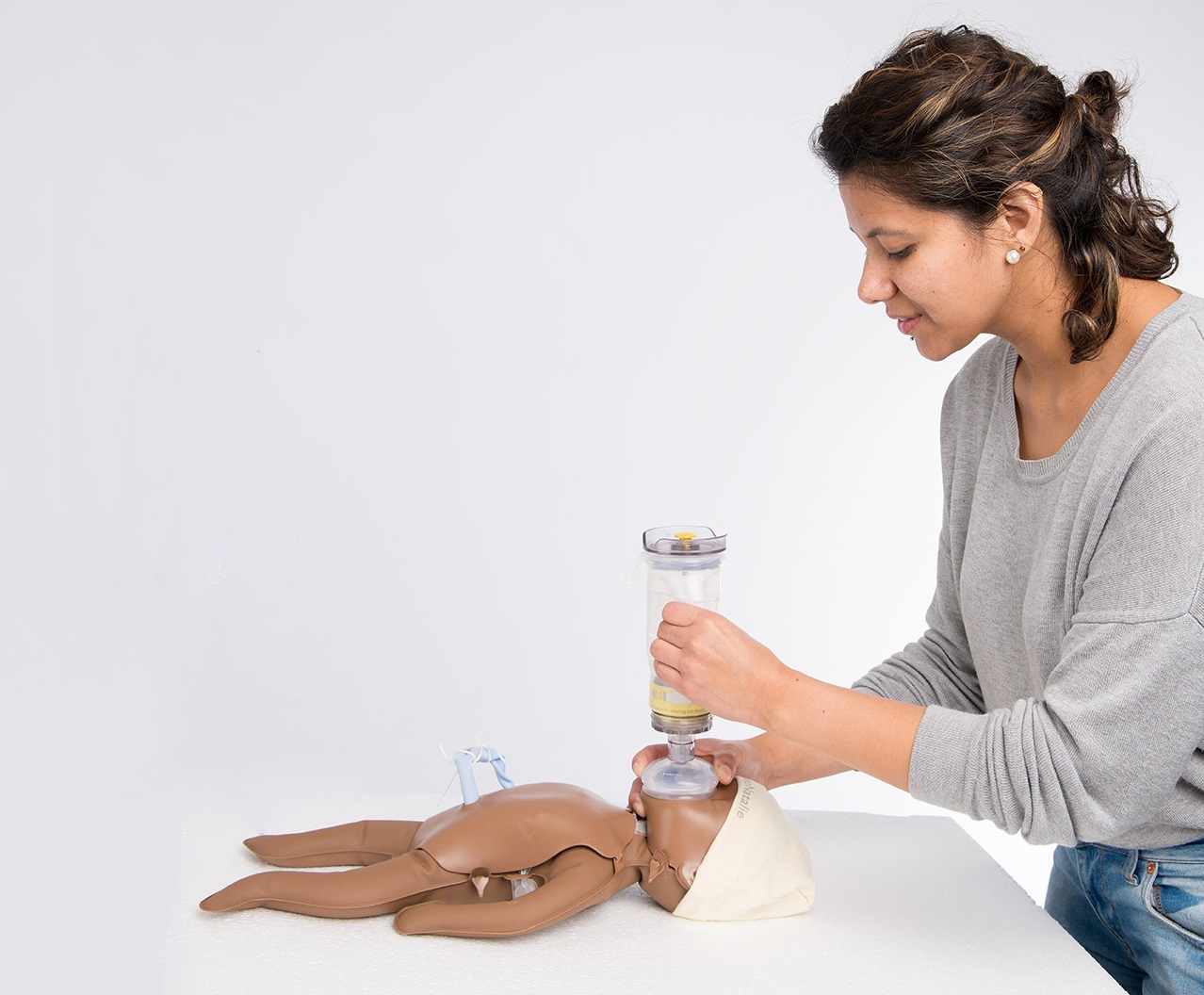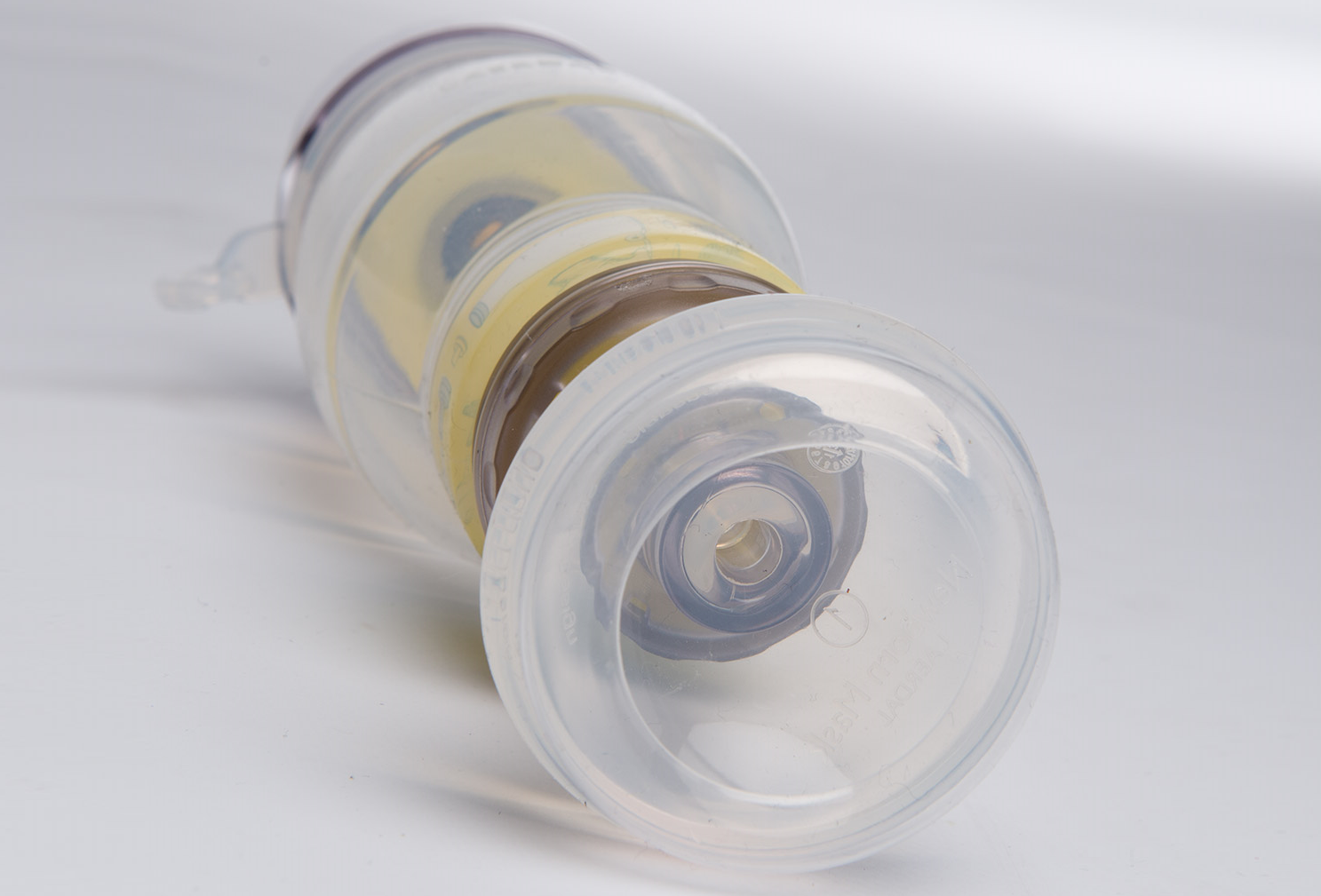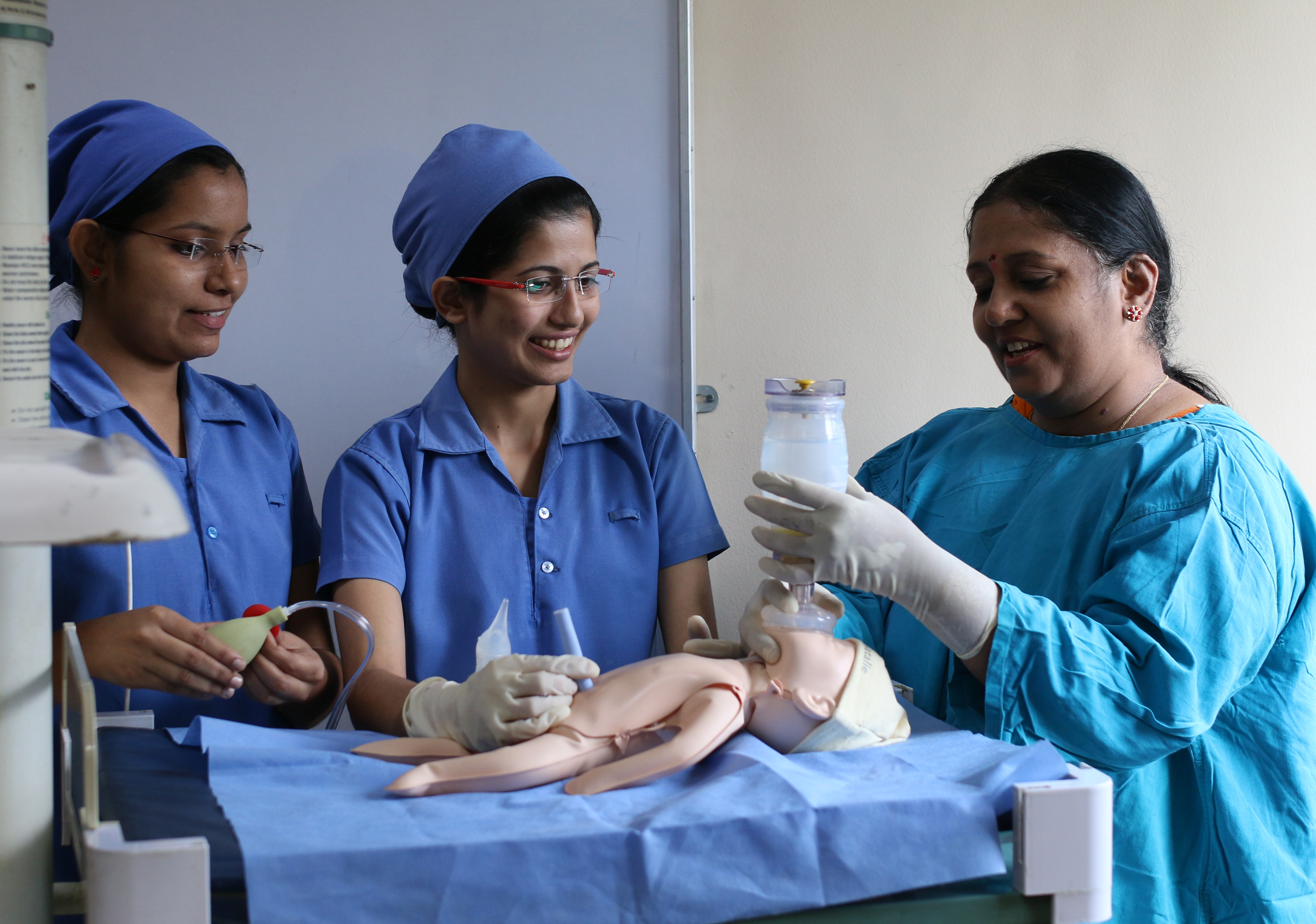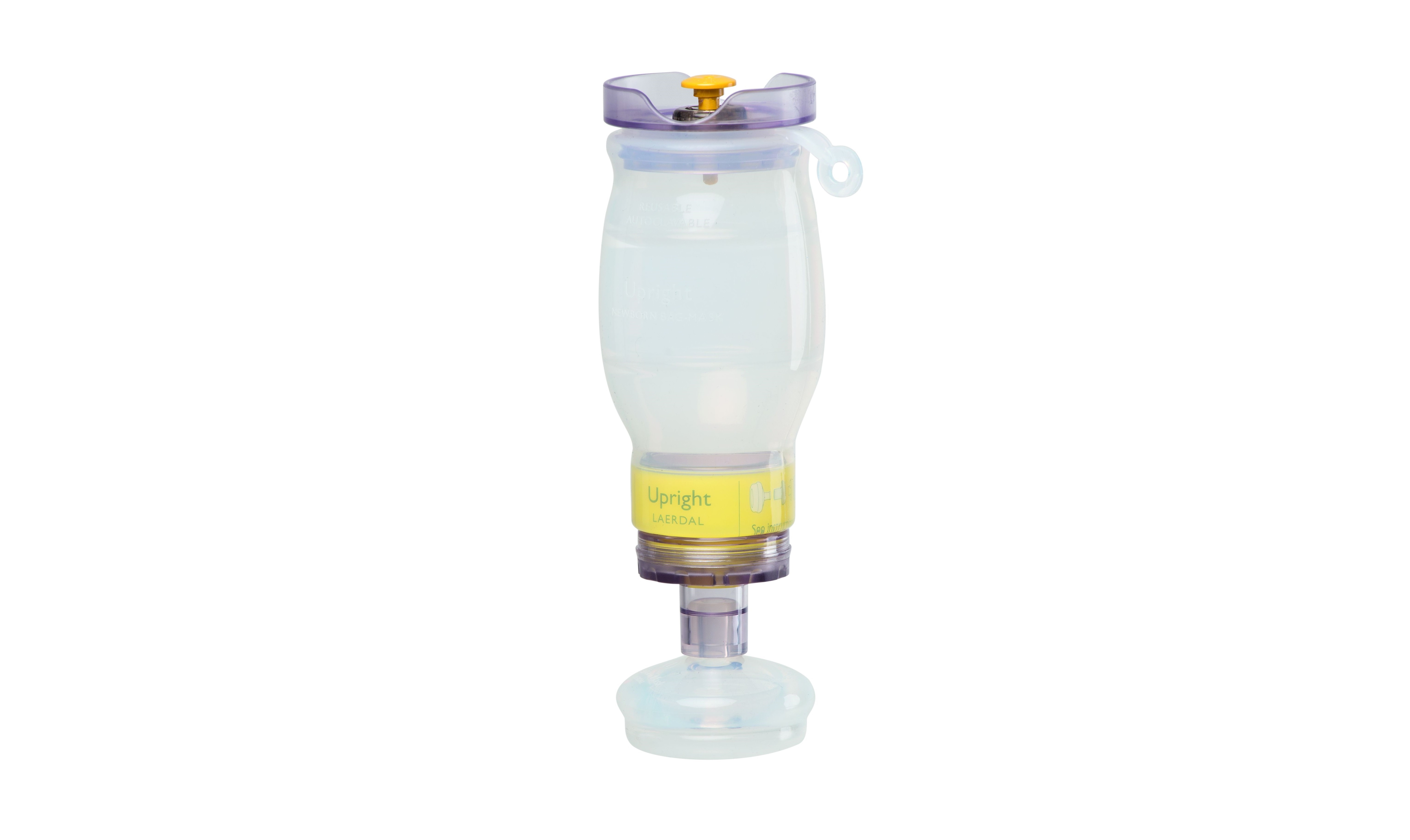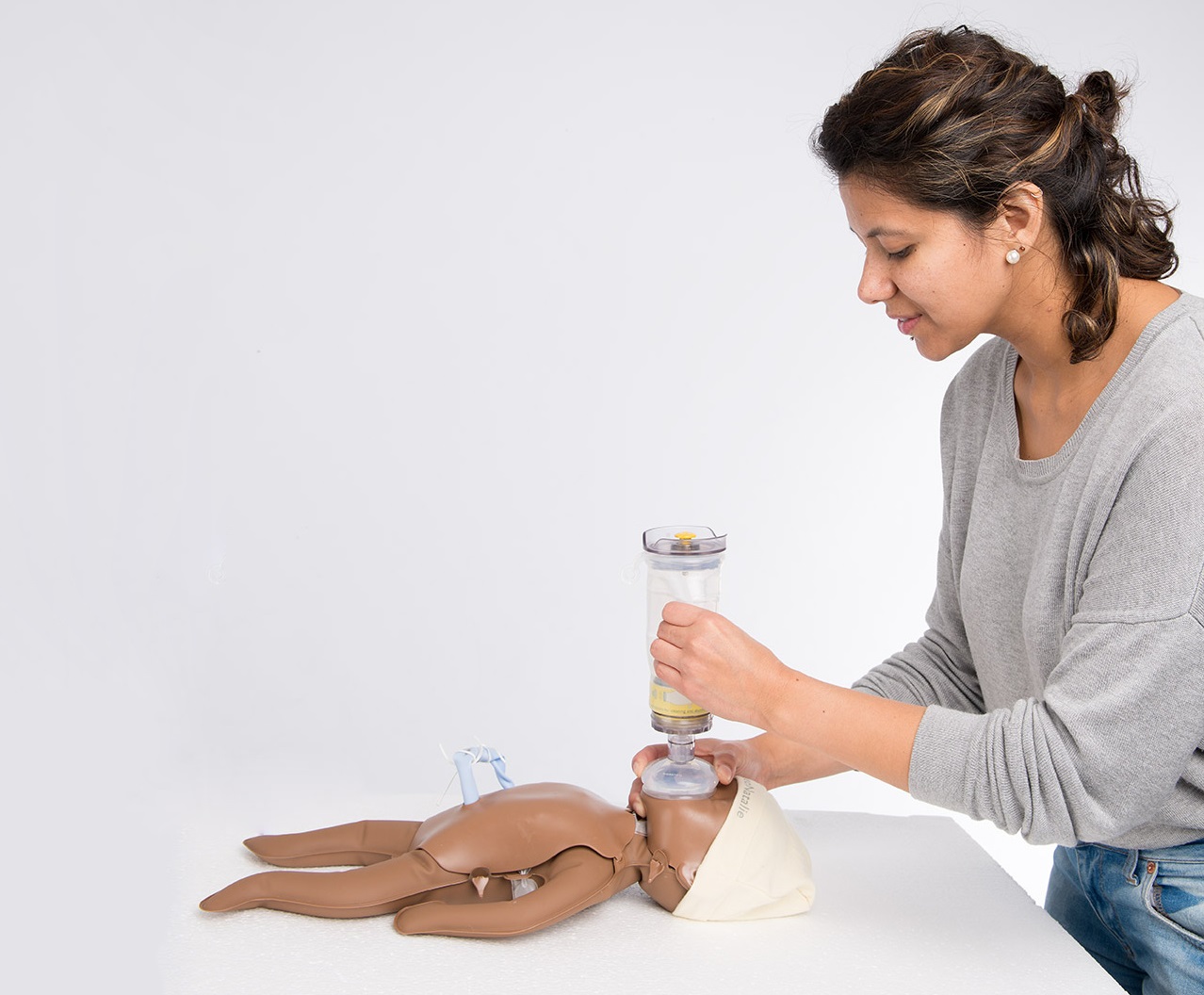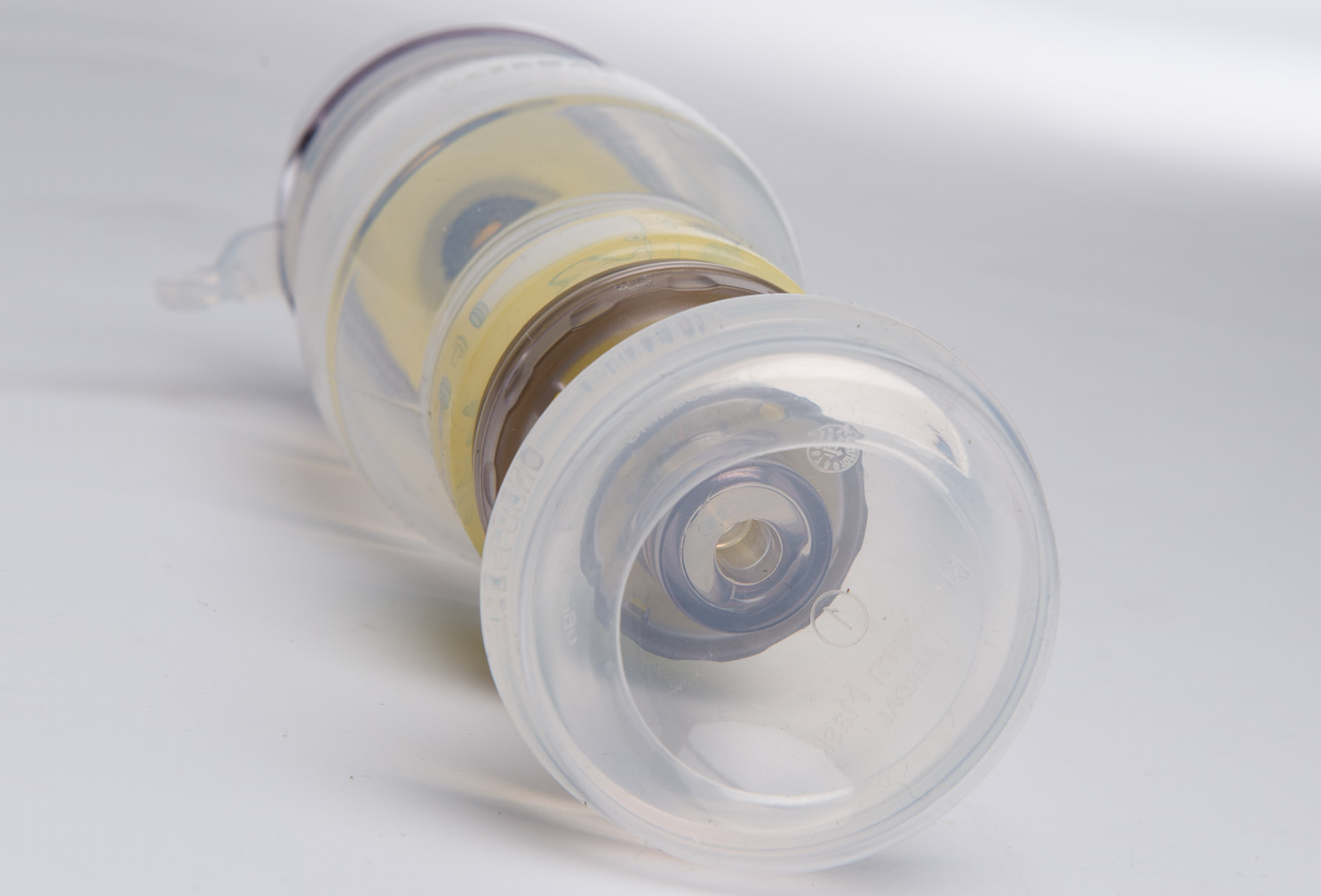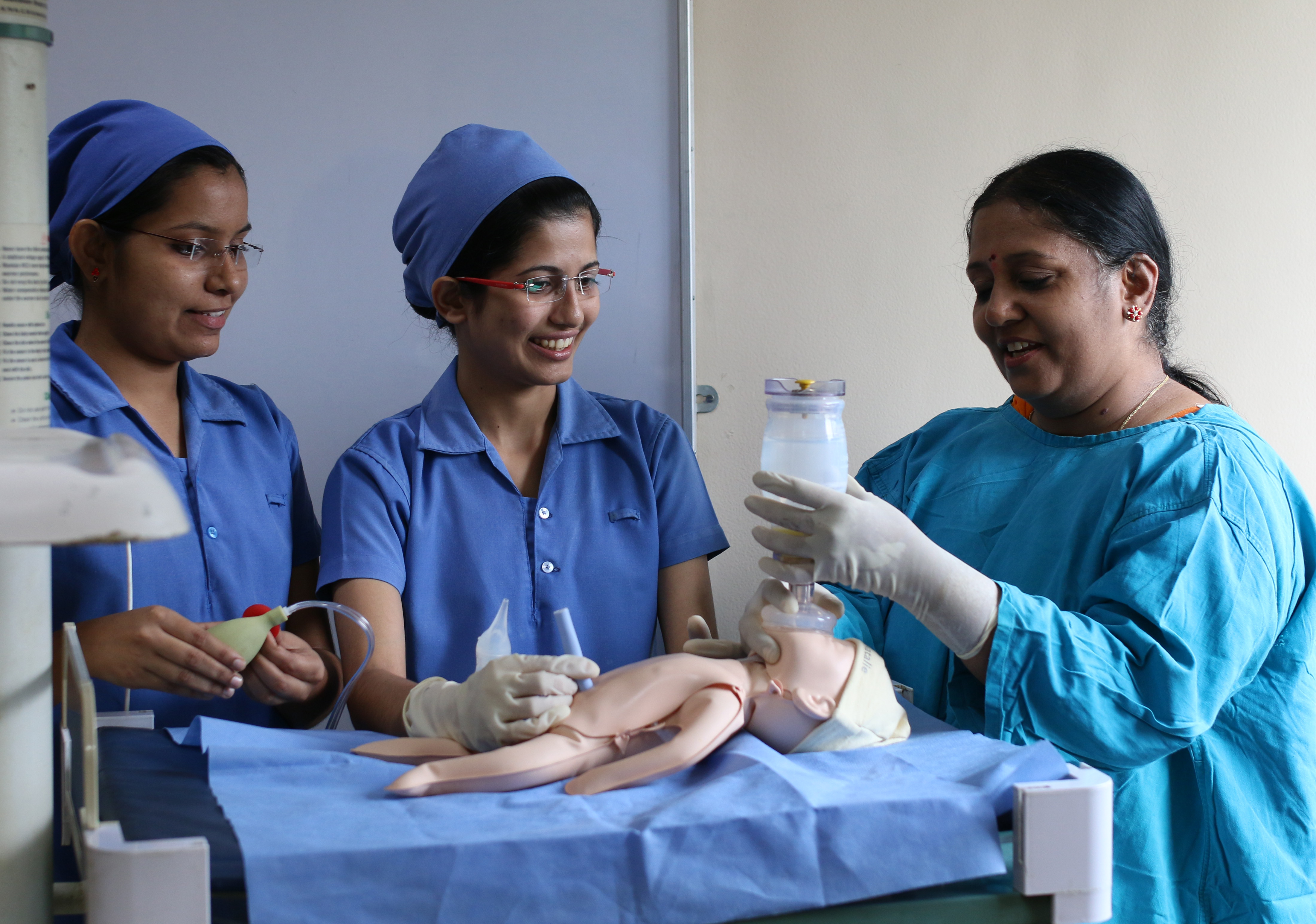 A self-inflating, manual and reusable newborn bag-mask intended for newborns and infants who require respiratory support.
The ergonomic orientation of the bag-mask, and the new and improved Newborn Mask, are designed to make it easier to obtain mask seal and provide effective ventilations.
Available with the NeoNatalie Complete kit or can be ordered separately.
Upright design improves mask seal by helping users provide even downward pressure onto mask.
Newborn Mask prevents mask leak by enabling better seal. Mask sizes 0 and 1 included.
Transparent materials allow visual inspection of cleanliness and valve function.
Increased bag volume to help compensate for mask leakage and air released through pop-off safety valve

.

Compatible with NeoNatalie Simulator for neonatal resuscitation training.
Oxygen kit available upon request.
Evidence
Upright Bag Mask gave significantly less mask leakage and slightly more lung volume than the standard resuscitator. (Thallinger, 2015)
Clinical study in Tanzania comparing standard with Upright (same newborn mask) showed improved outcomes with Upright (Thallinger, 2017)
Higher mean expiratory tidal volume (10.0 ml/kg vs 8.6 ml/kg),
Higher early expired CO2 at 20 seconds (median 4.2% vs 3.2%, p=0.0099)
Improved clinical outcome 30 minutes after delivery in 57% vs 44% of cases, but similar outcome at 24 hours.
A manikin study with inexperienced nursing and medical students found that the new resuscitator and facemask provided significantly less mask leakage (46% vs 60%, p<0.001) than the traditional design. (Thallinger, 2016)
The new Upright design was rated significantly better (p<.05) by participants than the standard resuscitator on apparent durability, ease of holding mask, ease of use (general), ease of disassembly and ease of assembly, but significantly less on ability to observe chest rise. (Coffey, 2015)
The upright resuscitator was easier to use, had significantly higher acceptability across all 14 ergonomic measures by both types of users, and was identified as the preferred device by the majority of users. (Quintanar-Solares, 2017)
For more information and evidence see this document.
Pricing
Catalogue No. LGH-846050
Upright Newborn Bag-Mask
$21
Upright Newborn Bag-mask,  mask size 0, mask size 1, directions for use
Catalogue No. LGH-846151
Upright Oxygen Kit
$4.75
Oxygen reservoir bag, oxygen tubing, oxygen adapter
This product is not available to be shipped to the United States.
Laerdal Global Health has committed to offer its products on a not-for-profit basis to the countries with the highest maternal and neonatal mortalities, which have not yet reached the targets set by Sustainable Development Goal 3. If you do not qualify for not-for-profit pricing, please order from Laerdal Medical.