Upright with PEEP Newborn Bag-Mask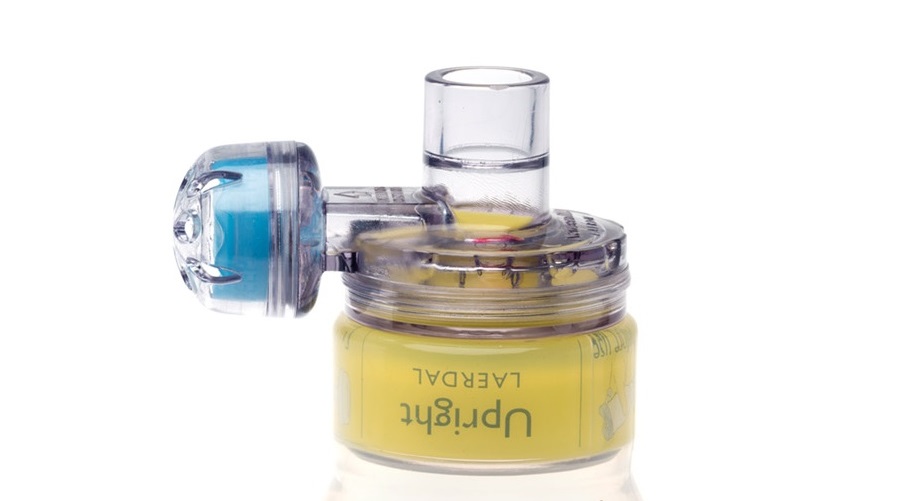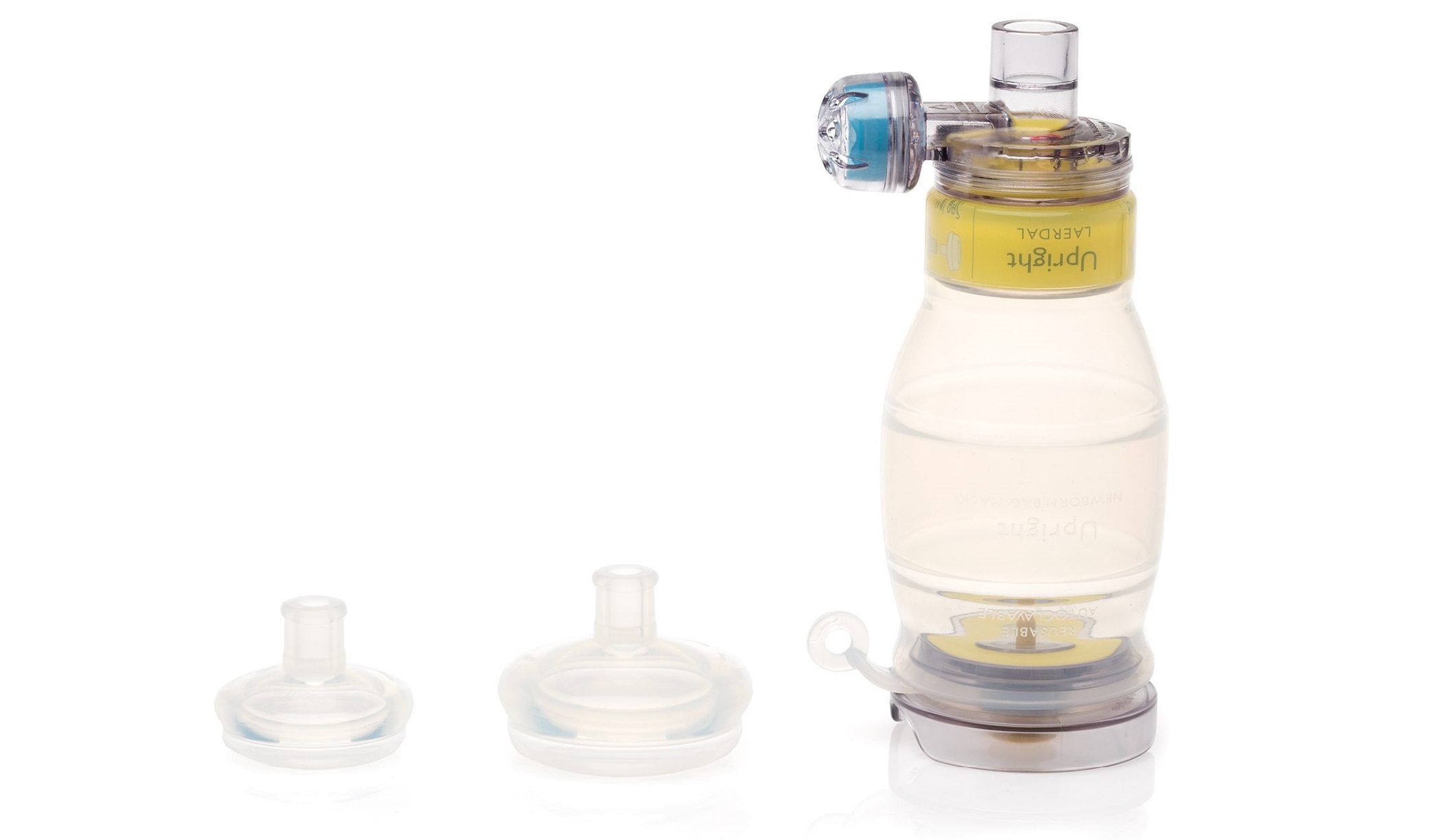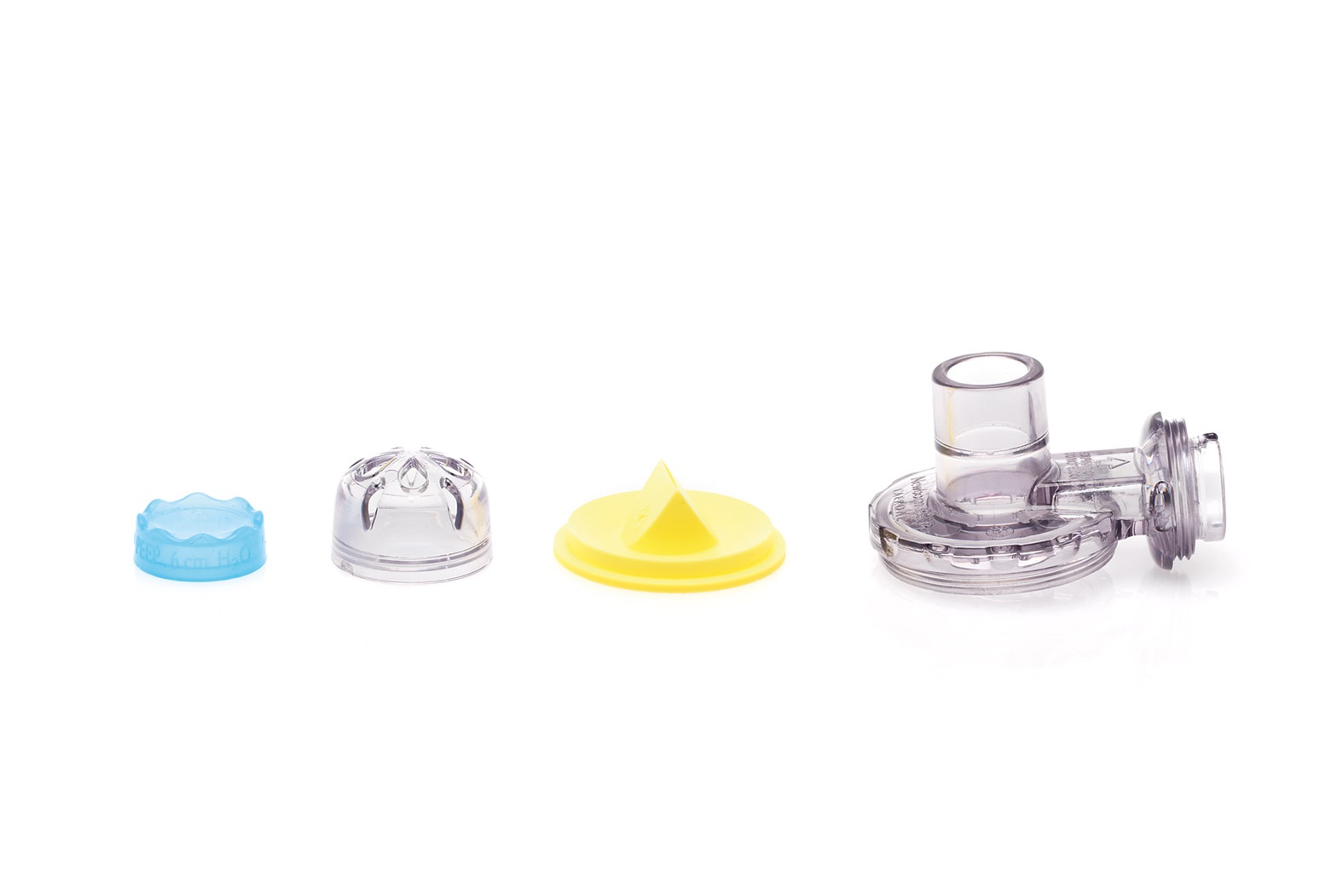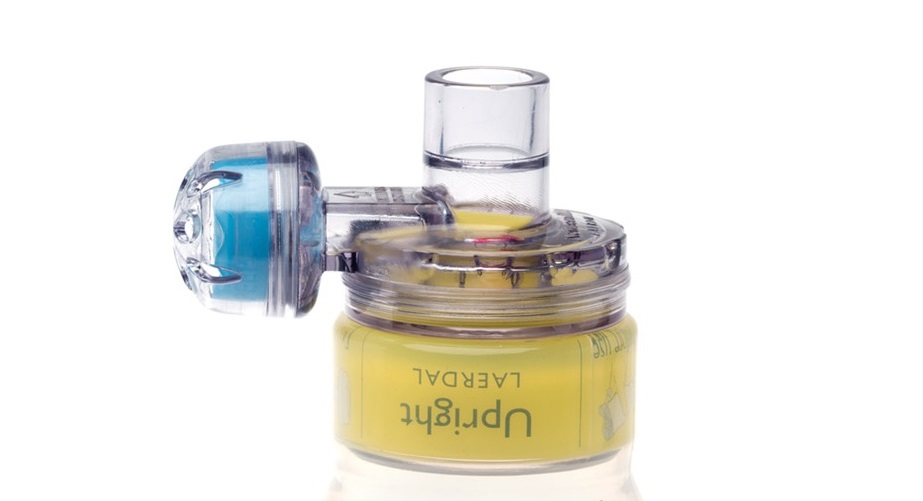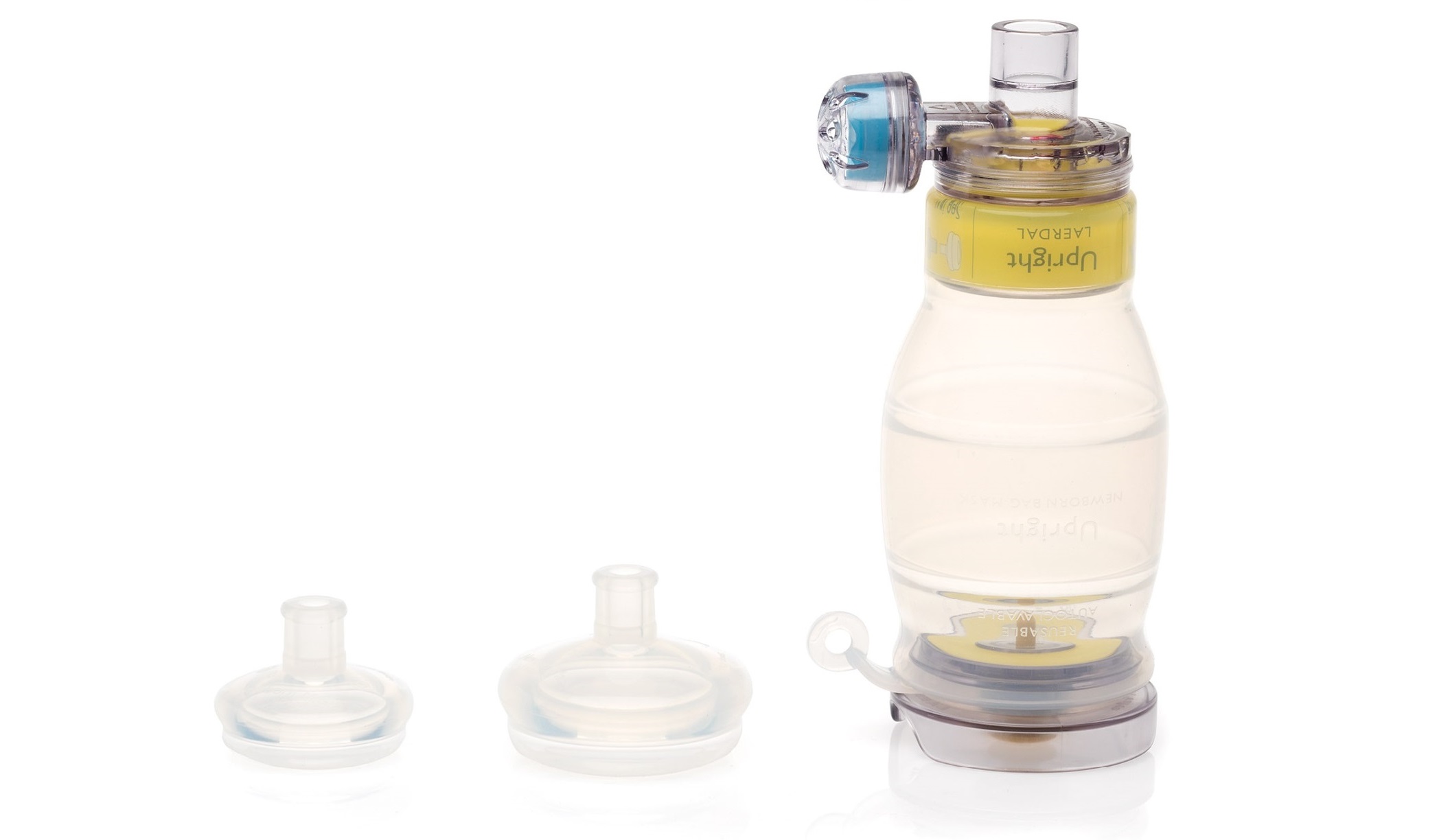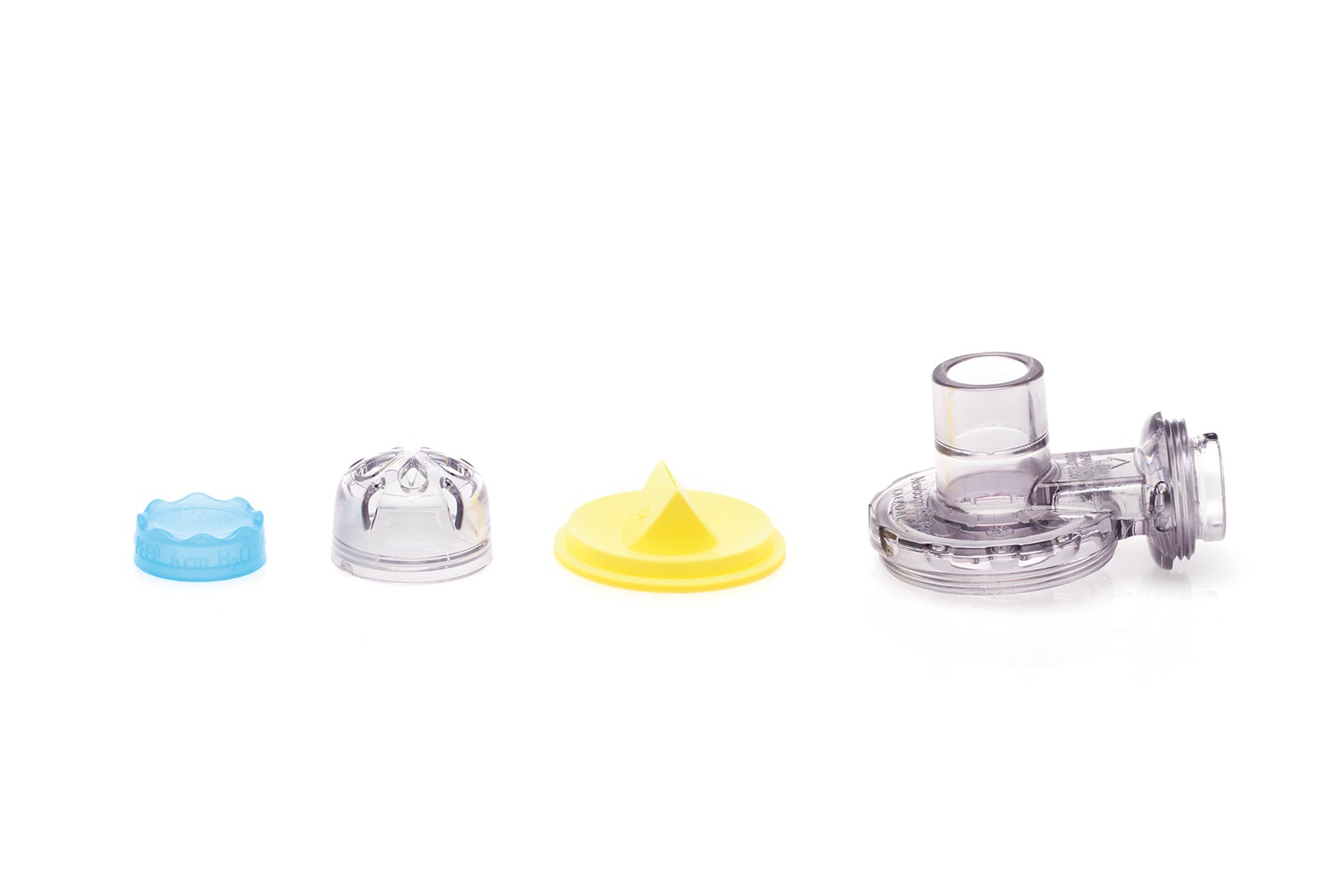 A self-inflating, manual and reusable bag-mask intended for newborns and infants who require respiratory support. By introducing positive end-expiratory pressure (PEEP), Upright with PEEP Newborn Bag-Mask can help prevent repeated lung alveolar collapse during ventilation, helping recruit lung volume more efficiently, clear fluid from the lungs and reduce damage to the lung tissue.
PEEP is the current standard of care in high-resource settings and is recommended by the International Liaison Committee on Resuscitation (ILCOR) for premature newborns.
Positive end-expiratory pressure (PEEP) of 6 cmH2O allows for improved safety and efficacy.
New and improved mask prevents mask leak by enabling better seal. Newborn mask sizes 0 and 1 included.
Transparent materials allow visual inspection of cleanliness and valve function.
Upright design improves mask seal by helping users provide even downward pressure onto mask.
Oxygen kit available upon request.
Compatible with NeoNatalie Simulator for training on neonatal resuscitation training
Evidence
"PEEP plays an important role in keeping the lungs open and preventing collapse so that all areas of the lungs can participate in gas exchange" - Bamat et al, 2012
Visual description of PEEP:
Positive end expiratory pressure (PEEP) is beneficial when ventilating preterm newborns because it facilitates lung aeration, fluid clearance and oxygenation (Thallinger, 2015)
A manikin study showed that inexperienced users were able to achieve PEEP of 4-5 cmH2O with Upright with PEEP, even though mask leakage was 48-58%. (Thallinger, 2016)
Midwives with basic BMV skills were able to deliver PEEP using Upright within recommended values with PEEP-valve, despite normal mask leakage. (Thallinger - publication pending, 2017).
Pricing
Catalogue No. LGH-846060
Upright w/ PEEP Newborn Bag-Mask
$26
Bag-mask with PEEP, 1 mask size 0, 1 mask size 1, directions for use
Catalogue No. LGH-846151
Upright Oxygen Kit
$4.75
Oxygen reservoir bag, oxygen tubing, oxygen adapter
This product is not available to be shipped to the United States.
Laerdal Global Health has committed to offer its products on a not-for-profit basis to the countries with the highest maternal and neonatal mortalities, which have not yet reached the targets set by Sustainable Development Goal 3. If you do not qualify for not-for-profit pricing, please order from Laerdal Medical.