Penguin Newborn Suction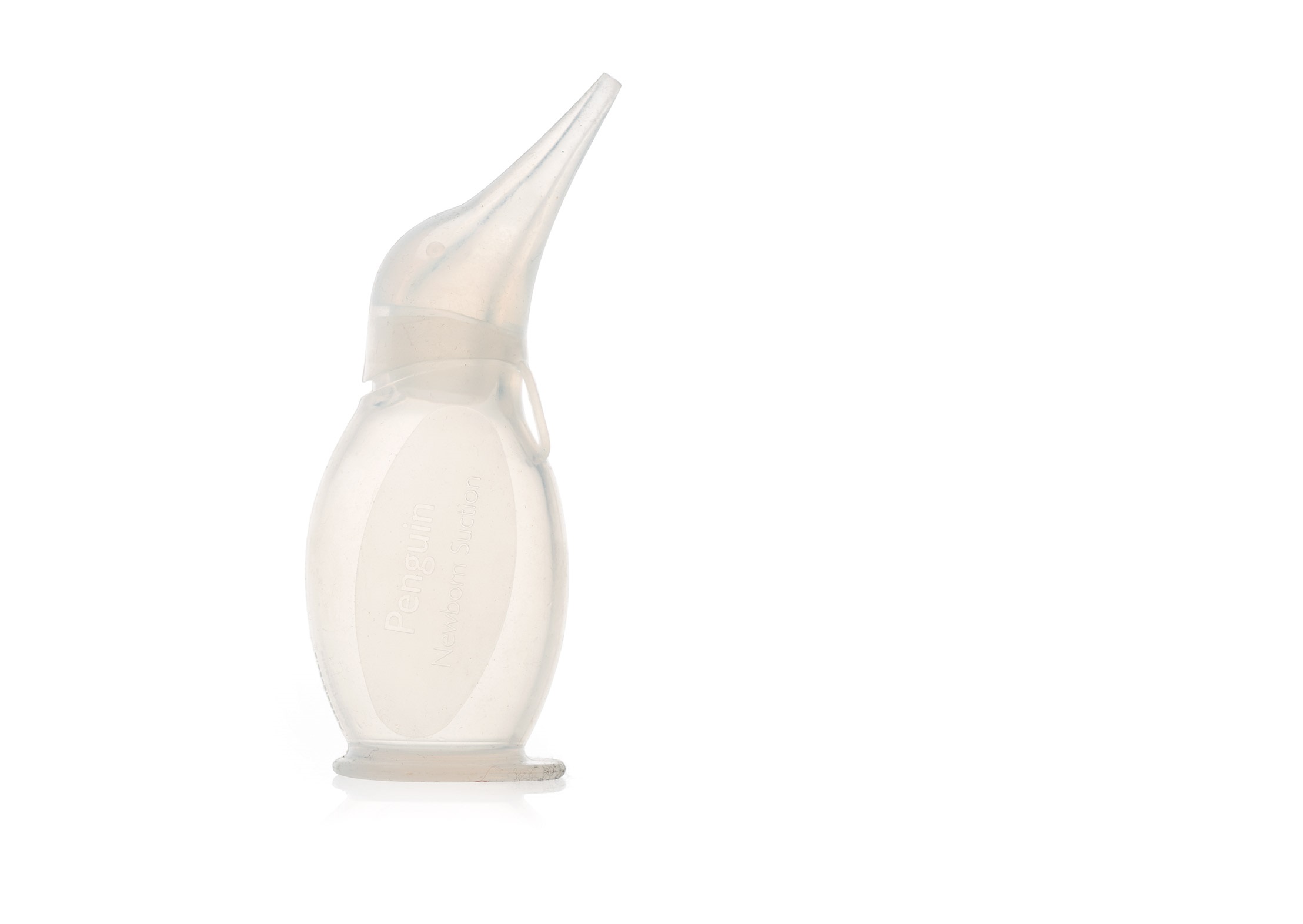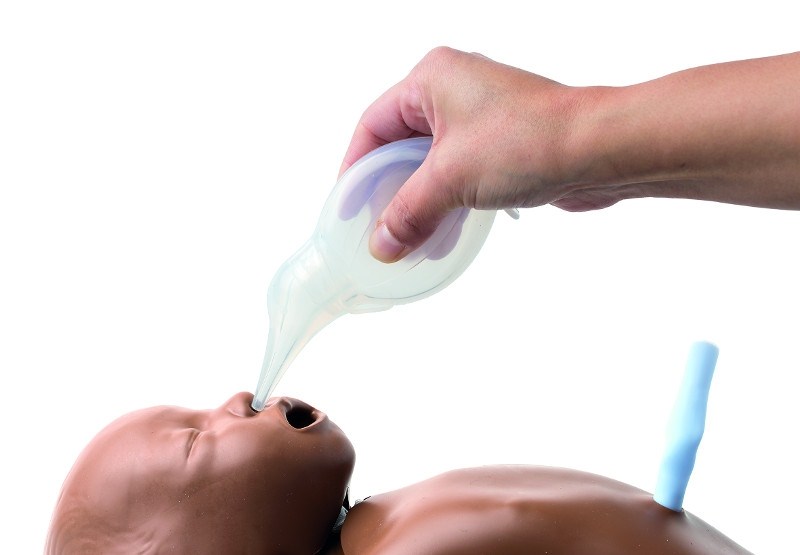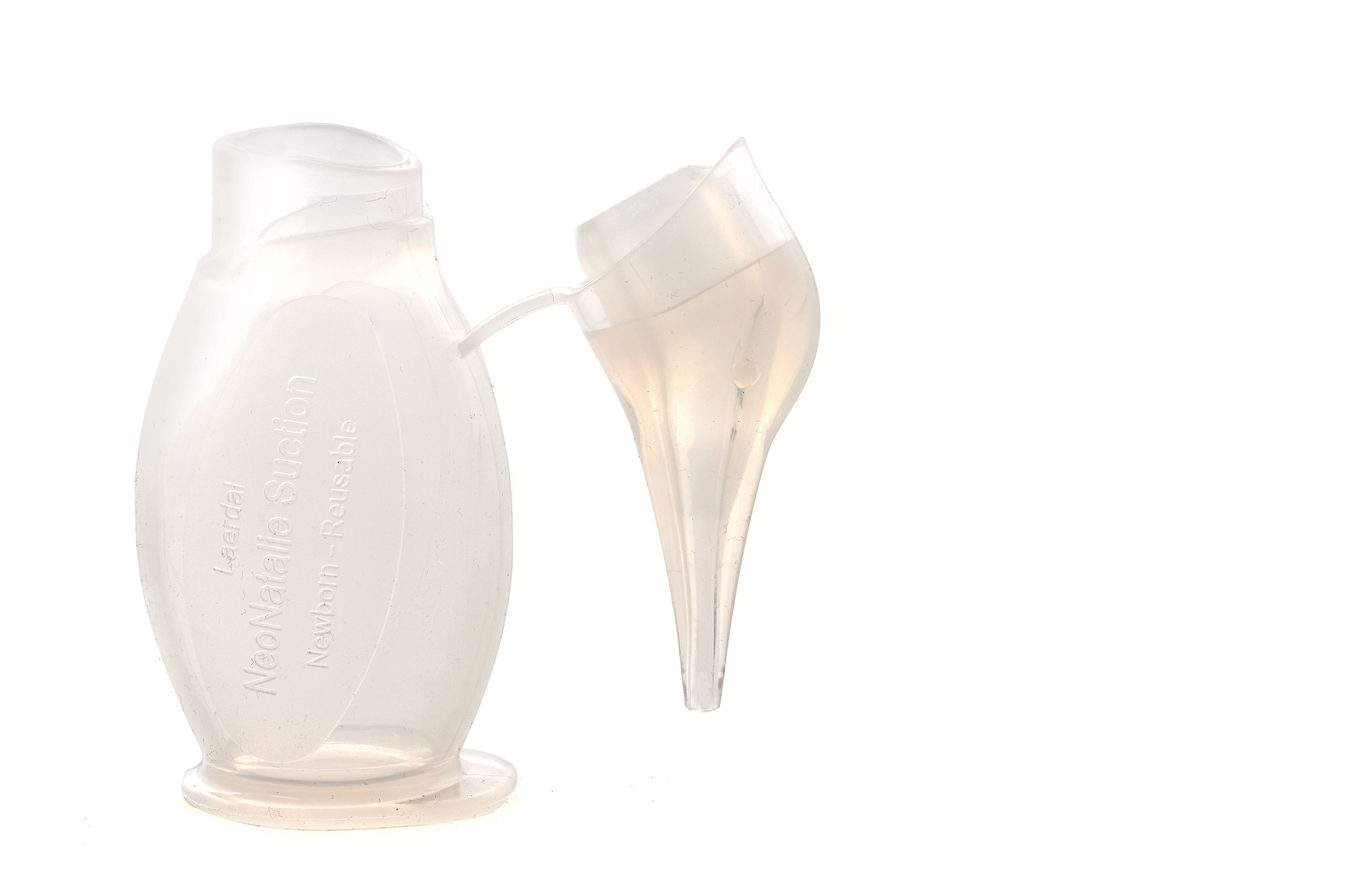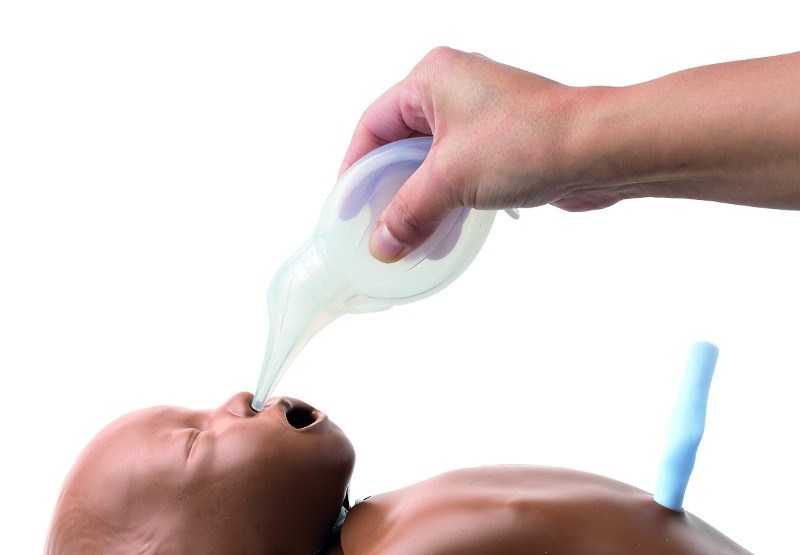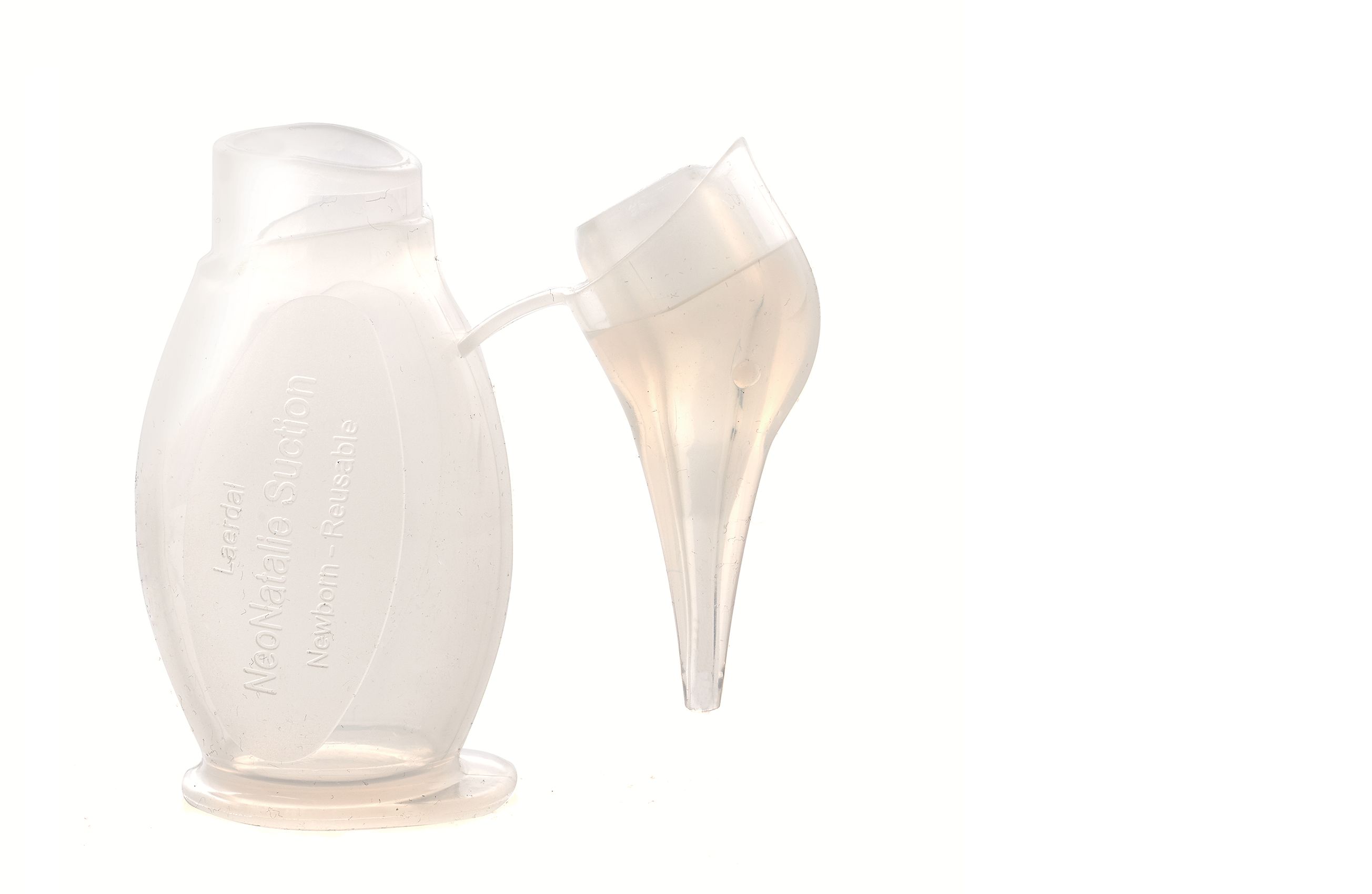 Penguin Newborn Suction is a reusable suction bulb intended for removal of fluids from a newborn's nasal and oral cavities. It is made of transparent, silicone for effective cleaning and high durability.
Penguin Newborn Suction is included in the NeoNatalie Complete Kit, or can be ordered separately.
Soft, flexible suction tip with length and shape designed to reduce potential harm to newborn.
Reusable and can be sterilized with autoclaving or high-level disinfected with boiling or chemical disinfection.
Detachable head for easy cleaning and visual inspection of suctioned matter and cleanliness.
Made of high-grade silicone to withstand hundreds of uses.
Ergonomic form for precise control.
Stands upright and will not roll away.
Caution - counterfeit version of Penguin Newborn Suction
Dear trusted Partners and Customers,
It has come to our attention that counterfeit versions of one of our products, the Laerdal Penguin Newborn Suction, have been offered and sold to our partners and customers, labeled with imitated Laerdal labels.
Please be aware that copy-products of the Laerdal Penguin Newborn Suction with and without Laerdal labels, may not only infringe Laerdal Global Health's intellectual property (IP) rights in a range of jurisdictions, including Europe (pat. 2424585 and 001653775), India (226556), Japan (pat. 5554829 and 1400857), US (pat. 8,696,648 and D634,002) and Australia (pat. 20091729), but more importantly, could compromise safety and quality aspects for the users.
The Laerdal Penguin Newborn Suction is developed and manufactured in compliance with international directives and recognized standards to ensure consistent quality and safe use on patients. Moreover, the Laerdal Penguin is designed with durability and sustainability in mind and can therefore be reprocessed and reused over and over again using easily available reprocessing methods. This may not be the case for copy-products.
Laerdal Global Health has been made aware of these copy-products through customers experiencing quality issues. The customers may have been misled to believe that the copy-cat products were manufactured by Laerdal.
We cannot offer any quality assurance for products that have not been purchased through the Laerdal sales companies, authorized distributors, dealers, or resellers.
Any malfunction or damage that may occur as a result of the use of copy-products is neither warranted nor supported by Laerdal Global Health.
Laerdal Global Health is committed to helping save one million more lives by 2030 in a sustainable manner. We take pride in ensuring good labor conditions for our workforce and for having a continuous focus on improving our environmental footprint. We, therefore, urge you to pay close attention to the origin of the products you procure. Buying original products from Laerdal Global Health guarantees safe quality products that does not infringe third-party IP rights.
We continuously consider our options to take legal actions to prevent distribution of infringing copy products.
This is how you can distinguish an original Laerdal Penguin Newborn Suction from a copy product:
The packaging label holds Laerdal's name and does not appear like a «photocopy».
The polybag is sealed and holds the User Guide booklet in colored print.
The suction device holds the names «Penguin Newborn Suction» and «Laerdal» on the penguin's «wings».
The suction device is with completely transparent material.
If in doubt, please take pictures and contact Laerdal for confirmation of authenticity.
Pricing
Catalogue No. LGH-986000
Penguin Newborn Suction
$4.75
Laerdal Global Health has committed to offer its products on a not-for-profit basis to the countries with the highest maternal and neonatal mortalities, which have not yet reached the targets set by Sustainable Development Goal 3. If you do not qualify for not-for-profit pricing, please order from Laerdal Medical.