NeoNatalie Newborn Simulator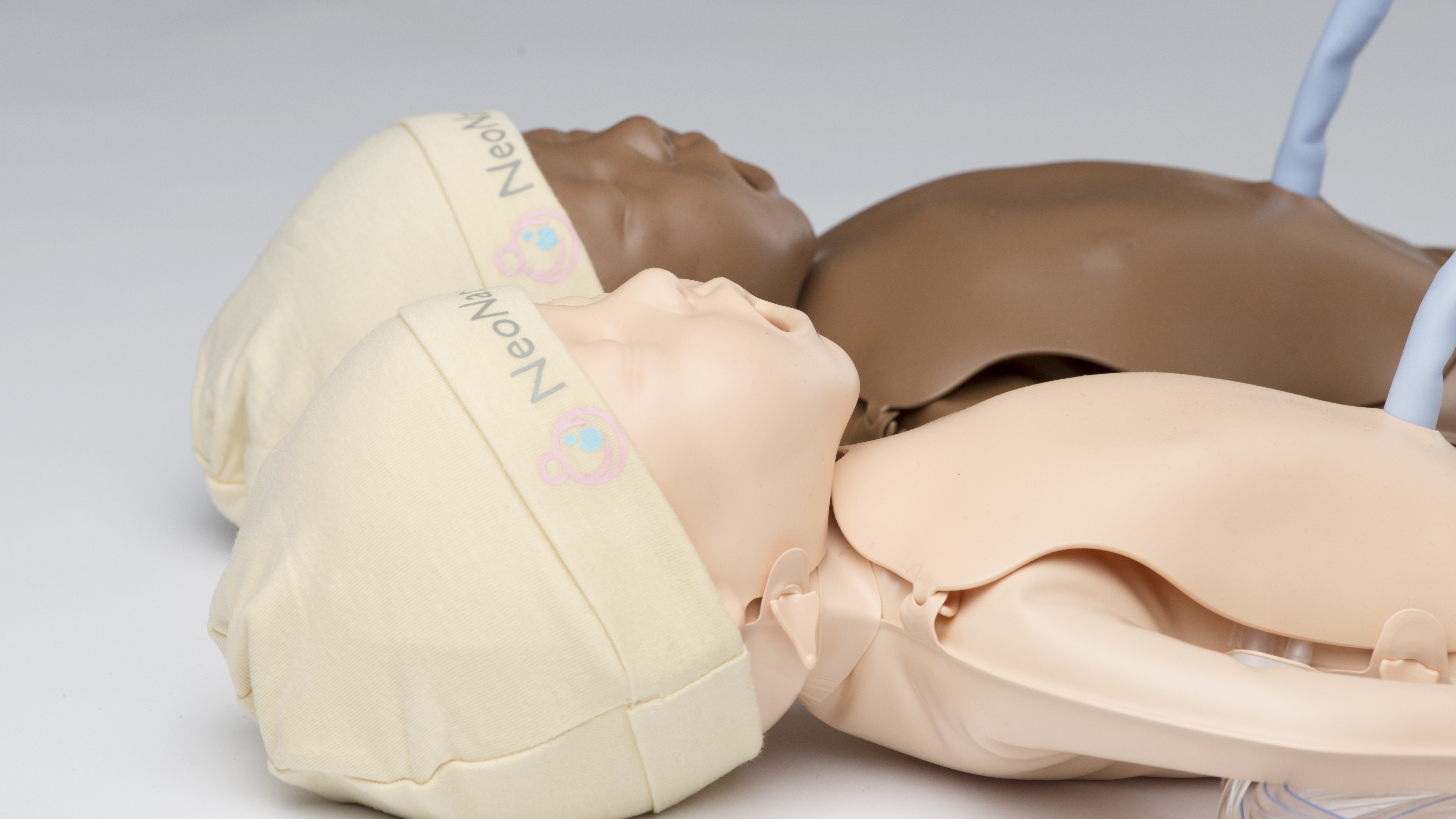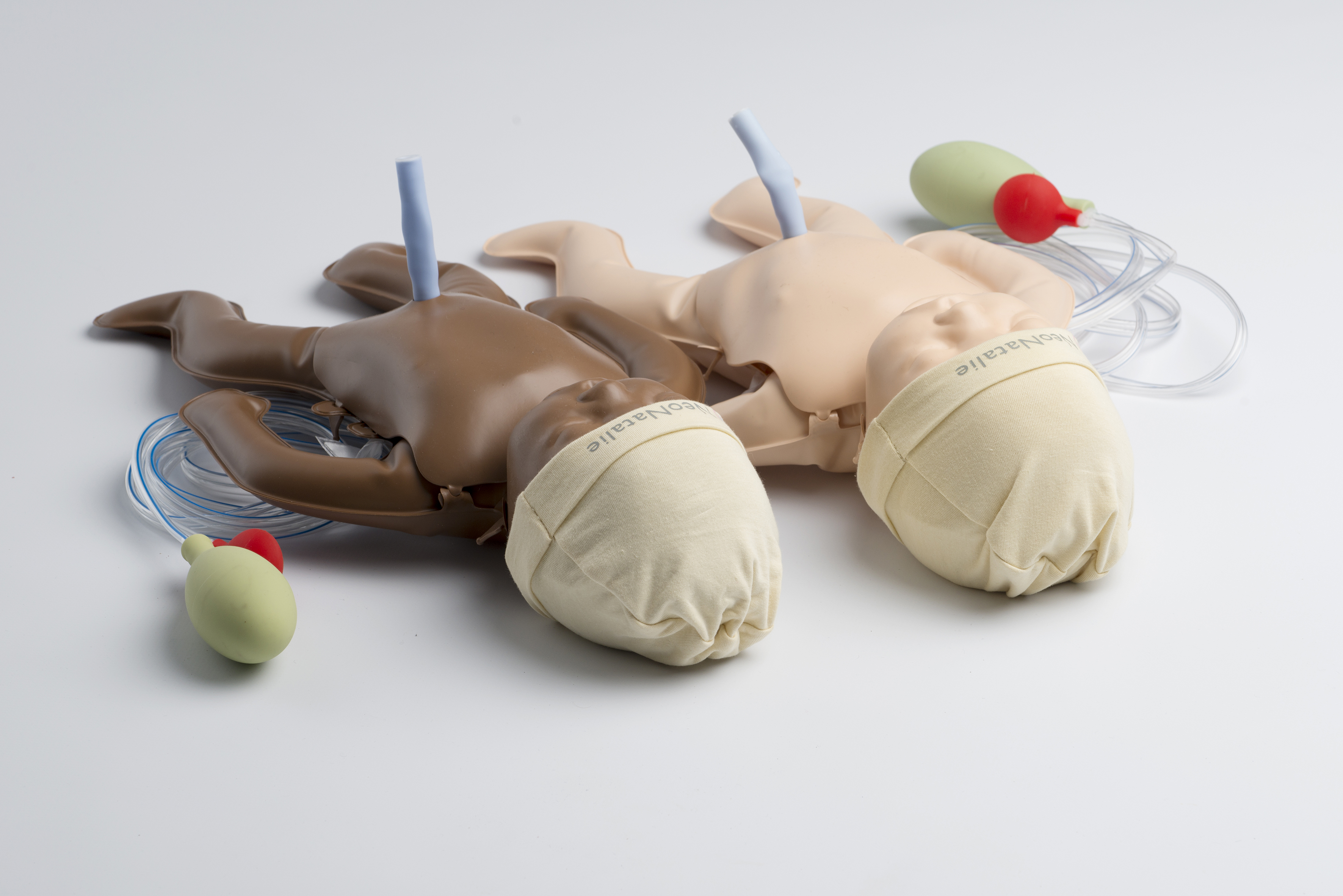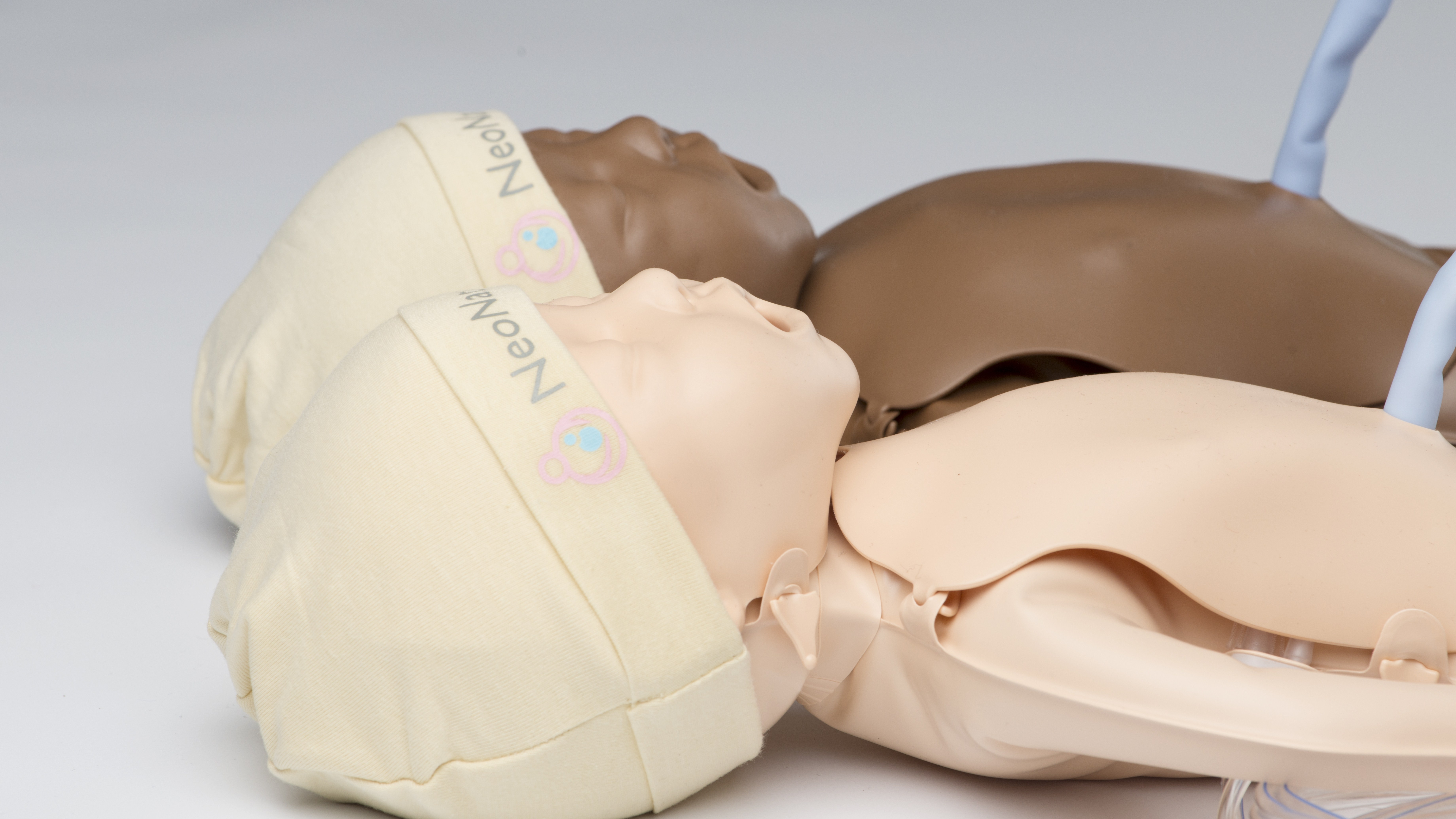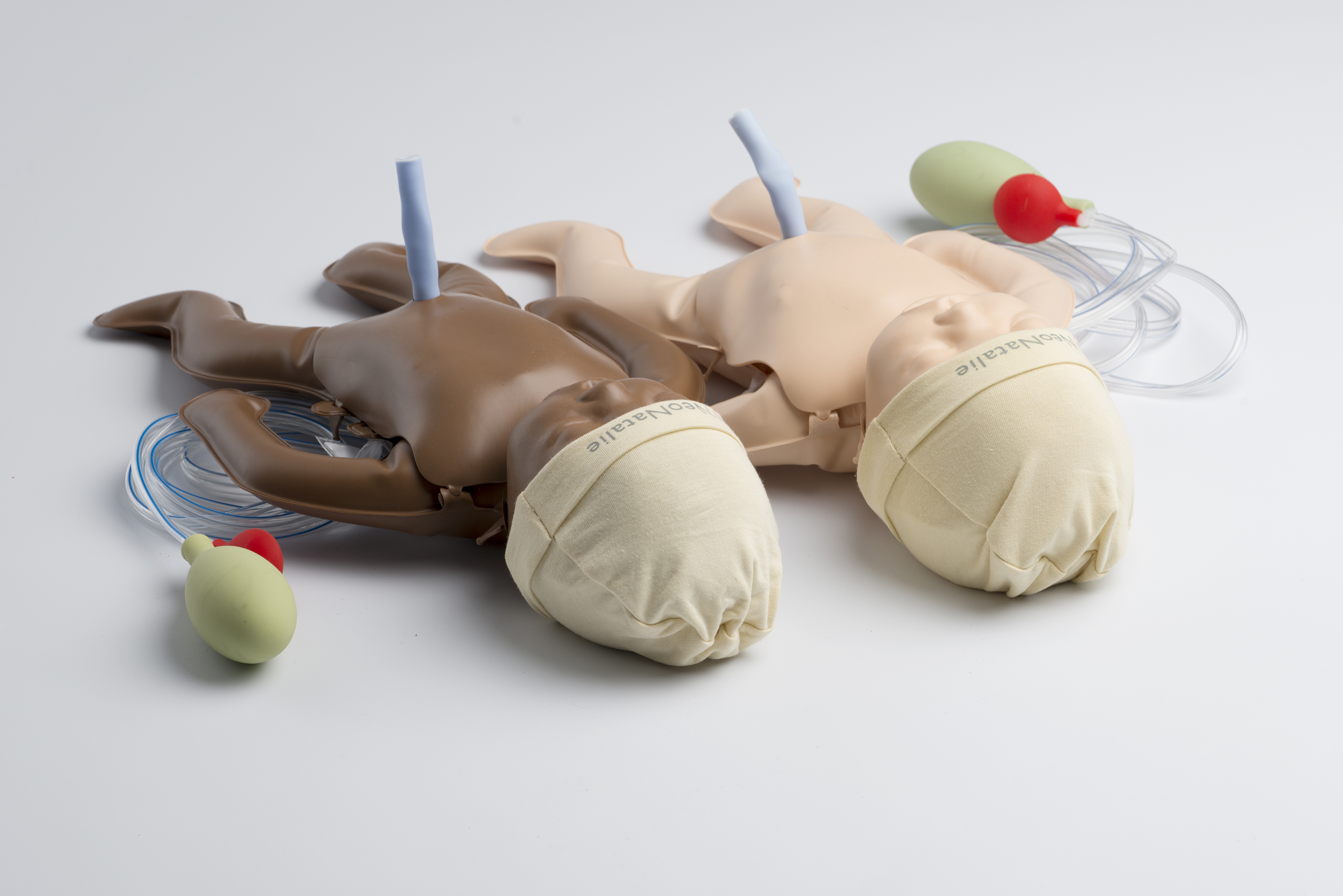 A newborn simulator with realistic appearance and weight that facilitates effective learning of standard newborn care and resuscitation.
NeoNatalie was developed for the Helping Babies Breathe (HBB) training program together the following affordable therapeutic tools: Penguin Newborn Suction, Upright Newborn Bag-Mask, and NeoNatalie Resuscitator. Laerdal Global Health has supplied more than 115,000 NeoNatalies on a not-for-profit basis to support the implementation of HBB since 2010.
Facilitates practice of effective bag-mask ventilation, as chest will only rise with correct technique. This is in line with global guidelines for newborn simulators.
Has realistic size and appearance, and also natural weight, feel and touch when filled with lukewarm water.
Squeeze bulbs allow simulation of birth cry, spontaneous breathing, palpable umbilical pulse, and heart sound.
Easy preparation of NeoNatalie body with 2 litres of water, air, or rice.
NeoNatalie's status can be simulated as desired for effective role playing covering normal care after birth as well as standard resuscitation measures.
Carry bag included for convenient transport.
Evidence
The NeoNatalie newborn simulator is used in the Helping Babies Breathe (HBB) training curriculum to improve neonatal resuscitation skills through hands-on learning and practice. HBB teaches the initial steps of neonatal resuscitation to be accomplished within The Golden Minute to save lives and give a much better start to many babies who struggle to breathe at birth. HBB neonatal resuscitation techniques have been shown to reduce neonatal mortality by up to 47% and fresh stillbirths by 24%.
Specifications
NeoNatalie Basic Contents
NeoNatalie newborn simulator
Simulation squeeze bulbs with tubings
Umbilical cord with connector
2 Umbilical ties
2 Sheets to simulate towels
Head cap
Training stethoscope
Transport/storage bag
Directions for use
NeoNatalie Complete Contents
NeoNatalie newborn simulator
Simulation squeeze bulbs with tubings
Umbilical cord with connector
2 Umbilical ties
2 Sheets to simulate towels
Head cap
Upright Newborn Bag-Mask or NeoNatalie Resuscitator
Penguin Newborn Suction
Training stethoscope
Transport/storage bag
Directions for use